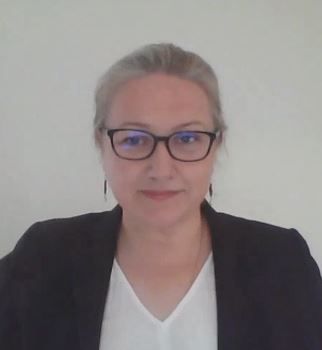 Marina Yastreboff
President Australian Society for Computers + Law Inhouse Counsel UNSW
The Future is Now. Technologies that will disrupt … well everything: 6+ G and IOT
For some in the telecommunications industry 5G is already old news with 6G sixth-generation technology in rapid development. It is anticipated to offer 10 million devices per km2 connection density (that is,10x that available on 5G) and user experience data rate of 1 gigabit per second.

6G will see an acceleration in machine-to-machine (M2M) communications, virtual and augmented reality, and use of devices using AI and machine learning, unimpeded by restrictive data rates and the increased proliferation of IoT devices, which are expected to exceed 24 billion as early as 2025. All industries will be impacted by this game changing technology.

In this session we will explore what it means for privacy, data protection and the legal tech community.
The Future Is Now. Technologies That Will Disrupt … Well Everything: Neurotechnology
Elon Musk's Neuralink and Facebook's acquisition of CTRL-Labs are clear indications that neurotechnology is fast moving out of the experimental phase and has the backing of some of the largest tech companies. But as advances in neurotechnology may soon make it possible to rewire our brains and behaviour are our laws fit for purpose? What opportunities does this technology create?

About Marina:
President of the Australian Society for Computers + Law and In-house counsel (Senior IP Counsel) at the UNSW Sydney. Current member of the iappANZ Advisory Board, NSW Committee Association of Corporate Counsel, Member of the Australian Probono Centre National Inhouse Steering Committee, ACC National Probono Committee, an former member of the Being Board of Directors. Marina held several senior legal and compliance roles across industries, including Steinhoff Asia Pacific, Philips ANZ Leadership team and Lafarge Holcim