29 Mar 2019
Three New Focus Areas Added to Legal Festival 2019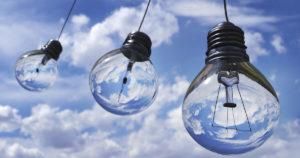 Legal innovation never stands still and neither do we. After overwhelming feedback from our legal innovation community, the Legal Festival 2019 will now be vastly expanded to offer a broad view of innovation within the industry.
As well as the legal innovation and tech focus we've always offered at the festival, we've added three new, rapidly transforming areas: Client Experience & Legal Marketing; Talent Management & Diversity; and Next Gen Lawyers.
Our event producer Ian Collier has been busy scouring the globe over the last few months, hunting down the most innovative legal teams, out-of-the box thinkers, and inspiring change-makers. He has put together this impressive agenda for the 2019 event. We spoke to Ian ahead of the June event to get some insights into these new areas and what you can expect from the 4th year of this exciting festival.
1. Client Experience & Legal Marketing
During our research roundtables, client experience came up as a huge focus for law firms, they're looking at ways to improve the relationship they have with their clients, and in-house counsel are looking for ways to drive better value from their law firms. We're going to be featuring the best case studies and client success stories from within the legal industry –
Nicola Shaver from one of the largest firms in the US, Paul Hastings, will be taking us through some strategies to optimising lawyer–client collaboration to drive innovation, and Carl White from CXInLaw is going to step us through the four key building blocks of driving client experience excellence. There's also a session on how to build bridges between fee earners and fee burners – The Marketer's Guide to Law Firms from Sally King of Caroll & O'Dea Lawyers.
It's relatively early days for the legal industry in terms of innovating in this area, so we're going to be looking outside the legal industry as well. We've singled out some success stories in delivering exceptional customer experience to see how they do things and what lessons we might apply to deliver a great experience for legal clients. We'll hear from HESTA Super about their innovative use of data to personalise the client experience. We're also lucky enough to have Robert Glennon speaking – he is an absolute powerhouse of CX knowledge, with fifteen years of CX strategy experience with some of the world's largest brands.
2. Talent & Diversity
Diversity & inclusion is a huge topic in the legal industry – one that not only affects the HR teams but the organisation as a whole. With emerging new-law and boutique firms offering more flexible working arrangements, attracting top talent is getting harder by the day. We're going to hear the techniques that firms and in-house counsel are using to attract and retain the best.
Prof. Renee Knake from University of Houston Law Centre will be outlining how to remedy gender disparity in legal leadership, Fay Calderone Partner at Hall & Willcox will explore why flexible and agile working creates more diverse and inclusive workplaces, and Andrew Price from Barry Nilsson Lawyers will take us through how to engage the next generation of lawyers.
Again, we'll be getting inspiration from outside the legal industry as well and have Joshua Griffin, D&I Lead at SBS talking about their award-winning D&I program. We also have HR Professional of the Year, Louise Ferris talking about building sustainability with purpose.
Wrapped up in this theme is Wellness another a hot button for many organisations. We've teamed up with The Minds Count Foundation – a foundation to help lawyers look after their mental wellbeing. Our keynote for the Festival is David Field, the GC for Cannon who is also a board member of the Foundation – he'll be taking us through the business case for mental wellbeing – why conscious investment in good mental wellbeing is essential for any legal business that wishes to remain relevant and competitive.
3. Next Gen Lawyers
This stream of content is going to be run by Erika Ly and Milan Gandhi from The Legal Forecast, a not–for–profit run by early–career professionals who are passionate about disruptive thinking and access to justice. They'll run two-days of interactive sessions showcasing the brightest young lawyers from around Australia. This will be run in an un-conference format so it's not going to look like your standard sit-and-listen event.
In addition we'll have our Legal Tech and Innovation stream featuring case studies and panel discussions from Minter Ellison, Clayton Utz, Google, Coca-Cola Amatil, Canon, NAB, Philips, Telstra, Lendlease, and Legal 500's Individual of the Year, Mo Ajaz. And of course our Legal tech expo where you can speak frankly with leading tech vendors.
Look forward to seeing you all there – 12-13 June 2019, Sydney.
About the Author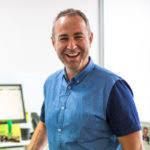 Ian Collier is Program Director for The Legal Festival.