24 Jul 2018
The Rise of the LegalTech Market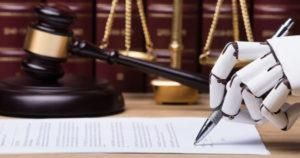 LegalTech is part of the emerging alternative legal services sector. A rising force in the industry over the past decade, the global LegalTech market is estimated to be worth $15.9 billion, and growing.
But how do you define a LegalTech firm, and does it pose a threat to traditional law firms?
Melbourne-based Eric Chin has worked in the legal profession for nine years as a strategy consultant. He says headline-grabbing articles such as "Machines are going to replace lawyers" and "Robo-lawyers are here to take your jobs" have made legal professionals wary of LegalTech.
"Those reports are creating a lot of intrigue and creating a false sense of the realities of the legal tech solutions out there," Chin says. "But these new solutions are here to improve lawyer efficiency and lawyer effectiveness. Whether you're using a smartphone, a tablet or a laptop, it has revolutionised productivity."
Chin was speaking at Legal Innovation & Tech Fest, where he presented his recent research into the Stanford Law CodeX of LegalTech firms.
The Stanford Law CodeX Techindex
LegalTech firms use technology arbitrage as the centre of their business model in the delivery of legal services. Their prevalence is recorded in Stanford University Law's CodeX Techindex, which lists legal firms it considers to be LegalTech. The CodeX program is a centre for legal informatics, run by the Stanford Law School in conjunction with the Computer Science School. It looks at the cross-section of law and technology.
The CodeX is a crowd-sourced database, which means LegalTech businesses apply to get on the list. Staff at CodeX review the applications and if successful, the applicant is added.
In February 2018, Chin did a critical analysis of the firms listed in the CodeX and found that out of the 790 firms listed as LegalTech, 692 were "true" LegalTech businesses. Close to a hundred firms were culled because they were either double entries, traditional law firms (Holland & Hart for example) or incubation funds (NextLaw Labs for example)
The CodeX categorises the LegalTech population into the following common technology categories:
Legal document automation
e-Discovery
Legal marketplace
Legal research
Legal practice management
Legal analytics
Online dispute resolution
Legal education
Legal compliance
Get the latest thinking on legal innovation from the best in the industry. Delivered straight to your inbox once a month. Sign up here.
A Series of Legal Disruptions
"Historically, when an organisation had a legal need they went to their corporate legal departments, and when expertise was required they turned to law firms," Chin says.
"So law firms have built a successful business model providing expertise arbitrage for corporate legal departments.
"Then at the turn of the millennium, the outsourcing trend saw the introduction of companies like Axiom – legal outsourcing companies – which are classified as NewLaw firms. Now there are LegalTech firms, which sell technology solutions to law firms and corporate law departments."
LegalTech is software that gives people online assistance with legal processes. For example, a tenant's dispute with their landlord could be resolved in court without the need of a lawyer.
Such was the case in March 2018, when a New York woman without the means to afford representation used a phone app in a dispute with her landlord over the poor condition of her rented property. Using the app, she documented the property through photos and case notes, created and mailed an official letter of complaint, which was automatically generated through her account, and filed her case in the NYC Housing Court. The court found in her favour.
As an everyday tool, DocuSign is a leading exponent of LegalTech. It provides a secure service where legally enforceable contracts can be signed online. Both the phone app and DocuSign expedite legal processes for the public.
But within the industry, the LegalTech ecosystem is driven by eight categories of legal stakeholders.
Law firms
LegalTech firms
Buyers of legal services
Law associations
Law students and schools
Technologists
Investors
Regulators
In Australia, Chin says the sector is driven largely by a grassroots movement – the Australian Legal Technology Association being one example driven by LegalTech firms themselves. Globally, there are mixed responses from the legal profession to the influx of new technology.
"In Singapore the government is building Singapore as the Asian hub for LegalTech," Chin says.
"What that means is putting in place grants and programs to encourage the community. Then you have the Malaysian example, where some of the LegalTech firms have received cease and desist letters from the Malaysian Bar Council. That just goes to show what an important role stakeholders have to play in the adoption of LegalTech."
Chin's research into the CodeX tracked:
LegalTech firms listed on CodeX's LegalTech list.
LegalTech firms' head office, founding year and category.
Funding rounds recorded by CodeX firms on Crunchbase and index.co.
Funders of CodeX firms as recorded by Crunchbase and index.co.
M&A recorded by CodeX firms.
According to the research, the tipping point for LegalTech came in 2010. Chin discovered that 84% of the LegalTech firms on the Stanford Law CodeX were founded in 2010 or later. LegalTech funding deals peaked in 2014, with $624m raised.
Amongst the LegalTech firms, DocuSign raised the most funding– $515m from 14 funding rounds – and recorded the single largest event, raising $233m in a series F funding round.
Chin points out that although the US and the UK lead the way with legal technology, an Australian firm did make the world's Top 20 LegalTech firm list by funding raised.
Exari Systems was founded in 2000 in Melbourne and provides cloud-based contract lifecycle management solutions. Australia is also in the Top 5 countries for LegalTech uptake, measured by LegalTech population and LegalTech funding.
Future Growth, Potential Barriers
Over the next five years, Chin says the UK will be the one to watch for LegalTech.
"In the UK there's a lot of interesting stuff happening since the deregulation of the ownership of legal service providers. I would look at the UK as the bellwether market. Australia has been punching above our weight, which is great. But the US and the UK are still leading."
Although in US non-lawyers can't own a company that provides legal services, Chin says deregulation "could explode the market".
"But we don't know if that will happen," he adds.
In terms of growth within the legal technology sector, Chin says legal practice management, legal document automation and eDiscovery are the three areas to watch.
"Those are the key segments that have received the most funding and have the biggest representation in terms of population."
Chin cites research by Catalyst that puts investment in LegalTech companies at 20% in the legal industry.
"The biggest barrier to using LegalTech services is obviously adoption by clients, which are law firms and corporate legal departments," he says.
"They have two very different challenges. One is unlearning old ways of doing things, and the other is getting resources and budgets to research and invest in it."
However, Chin remains upbeat about the future of LegalTech. After all, LegalTech start-ups have turned to venture capital to raise $1.79 billion through 152 funding deals.
"It's only a matter of time before LegalTech adoption is industry-wide and the practice of law will change."
Hear more from the world's boldest legal innovators at Legal Innovation & Tech Fest.
About the Author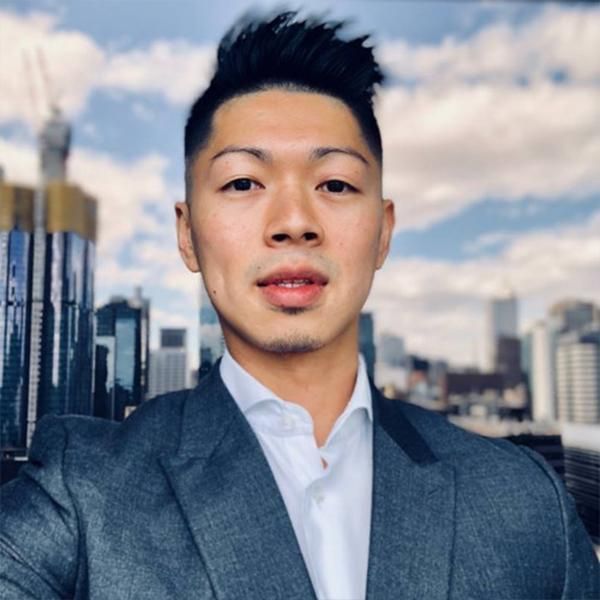 Eric Chin is a strategy consultant that specialises in professional service firms across the Asia-Pacific region on strategy, M&A, innovation and Asia. His most recent paper on the global LegalTech market summarises his unique skills of combining research, analysis, and data visualisation.
Eric was a top rated presenter at Legal Innovation & Tech Fest.