30 Nov 2017
The Hottest Topics in Legal Right Now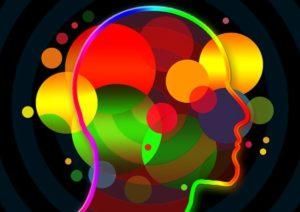 Have you ever wondered how it is that the Legal Innovation & Tech Fest agenda is always evolving to be on point with the latest pressing issues in the industry?
It's down to a unique research methodology that really gets industry professionals speaking their minds and sharing challenges, trends and their innovation investment plans. A series of roundtable discussions and interviews with legal professionals results in a list of hot topics that have been debated and discussed within the community. It is these topics that will go on to shape the agenda for Legal Innovation & Tech Fest 2018.
This Year's Research
This year's research groups saw over 80 senior professionals from law firms and in-house legal teams getting together for small face-to-face discussion groups facilitated by an industry thought-leader in Sydney, Melbourne, Brisbane and Auckland. Discussions revolved around the challenges of achieving success in legal innovation using technology as an enabler as well as other current themes in the world of law.
Key Themes
The following seven themes emerged from the roundtable discussions as being most important to the legal community:
Getting Key Buy-in for Funding and Investment in Innovation
Overcoming Challenges in Cyber-Security
Change Management and Fatigue
Getting Tech Teams and Lawyers on the Same Page
Making Practical Progress with AI
Making Lasting Vendor Relationships
The Future of the Law Firm
The discussions around these topics were captured in a research report which you can download below for more detailed insight.
Legal Innovation & Tech Fest 2018
Now in its 3rd year, it is the biggest and most influential event of its kind in Australasia. Legal Innovation and Tech Fest will demonstrate how Legal innovation is being enabled by technology through a combination of case studies, thought-leader presentations, discussion groups, product demos and panels. All based around the hot topics brought forward by the community.
We look forward to building the agenda and continuing the inspiring conversations around these themes. See you at Legal Innovation & Tech Fest 2018!