25 Oct 2016
Simplify, Serve, Save: Reimagining Legal Innovation at Telstra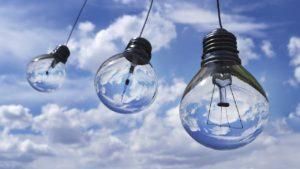 Tucked firmly within a leading Australian company there is a surprising bunch of employees. They galvanized to disorder and innovate forty one years' worth of esteemed professional practice in order to make gains for their company's stakeholders in a capricious market.
The company is Telstra, and the employees are a bunch of lawyers.
In 2013 key lawyer, Mick Sheehy (Telstra, Senior Legal Counsel of Financial Technology, Innovation and Strategy), joined the technology and communications giant during a seminary moment for the entrenched handful of legals. Counsel had recognized that a high-risk suite of challenges was set to overwhelm their 'what got us there' practice model. They took the view that previously successful strategies which once "got us here" could no longer "get us there".
Sheehy sheds light on the transformation of Telstra's previous culture to one that is now ready to break frontiers with new a new and still evolving legal, business model. They embraced innovation and looked to ways of creating change whilst also absorbing the news that Telstra's largest ever client had just come on board.
The process Sheehy and his colleagues engaged in and began embedding in a germinating practice model, was detailed during Legal & Innovation Tech Fest 2016. Here are some of the issues Telstra's Legal team tackled over the past three years.
Defining Telstra's Challenging Risks
Three of the risks were defined as:
A swiftly changing telecommunication market (post deregulation).
The charter to sell-off sections of the Telstra entity.
The express train of budget cutting (an exponential process of a 10% funding reduction every year indefinitely)
Pertinent Questions
To begin, they simply held a full day facilitated workshop and asked – how do we proceed? From this came four key questions. They were – how can Telstra in-house counsel:
Better understand our current utilization of distributed, internal, legal resources?
Allocate resources to the competing needs of the business?
Improve employee engagement?
Better service the needs of our customers?
They then summarised the process guidelines.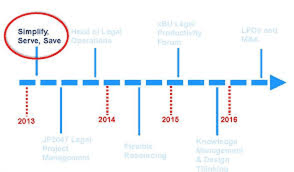 Developing Recommendations
From the questions came key recommendations and the team elected not to favour one over the other during the innovation period. They were:
Conduct a root and branch review and staff talent survey
Look to information management and key staff to support Project Management.
Create access to multiple parts of the business and broaden lawyer experience.
Centralize a pool of lawyers with a home team manager which could also be allocated to different Business Units. Develop multiple managers to monitor each lawyers' performance and development, and
Appoint a head of The Program Office unit, to focus on burgeoning recommendations and operations.
Collaborating for Innovative Review
During this challenging period Telstra's new client would become closely involved in the innovation already at play in Telstra legal. The bunch of in-house lawyers multiplied to around a hundred and critically, Sheehy believed, this next generation of lawyers needed to have learning agility and to be passionate about innovation, challenging the status-quo and not precious about any personal ideas.
During an unexpected delay with the client the strengthened team took a new step and invested a large amount of their budgeted hours on pre-preparedness. In-house and external law firm lawyers, commercial negotiators and the customer began a complex set of parallel negotiations involving the 100 + vendors brought on board for the client's venture. Challengingly, assumptions about the project made before collaborations, blew out by 136% in number of vendors required and 140% with the timeline to complete contracts. Remarkably the budget spend post collaborations was at 69% but 80% of the negotiations had been completed.
A rewarding innovation and perhaps one for inclusion in the germinating practice model.
It was Time to Turn their Minds to Leadership and Talent
Dedicated Project Management
As per the recommendations the Senior Leader was brought on board to drive organizational change. Sheehy describes this as a vital and critical initiative. They next appointed dedicated Project Managers for both Telstra and their external law firm. These managers swiftly introduced real-time reporting and a one page dash-board, communicating with the hundreds involved at every level, multiple times a day. Decision making became streamlined, transparent and efficient across the huge contractual issues and negotiations.
Staffing for Engagement
The coterie of lawyers on this huge job were strategically organized to move across broad areas of the client's diverse portfolio. While lawyers would have home groups, their exposure to a range of issues gave rise to teams and individuals who were engaged, resilient and cognizant across knowledge areas. It also eased delays associated with time-off and attritions. In fact today, Telstra Legal prioritizes the recruiting of lawyers who demonstrate learning agility and eager engagement over solid specialist knowledge which was paramount in the past.
Staff Productivity and the Meetings Maze
Simplify, serve and save for productivity became the property of the whole legal department. They collaborated to isolate incumbent barriers commonly experienced by all staff – the time wasting things that disrupted their core and most interesting legal work. They went on to target four areas – NDAs, legal approval of internal communications, internal legal reporting and finally meetings. The data collected during this process of simplification led them to believe they can achieve a productivity saving of 27,000 hours per annum. To date they have significantly removed the need for lawyers to be involved in the headaches associated with NDAs.
The team is now tackling the meetings drain and are being encouraged to be genuinely innovative in addressing the productivity lost in the maze of internal meetings. Meetings are being rated and individuals and groups have a quota and benchmark to prioritize their individual meeting demands.
Knowledge Management and LPO Collaboration
They turned their sights next to knowledge management which Sheehy calls the toughest nut to crack. They needed to again start with simplify, serve and save. They collaborated with a professional 'design thinking' company to advance this new area. This led to detailed observations of staff at work and later a workshop to stretch their group and individual problem solving skills. At the time of Sheehy's presentation at Legal & Innovation Tech Fest, Telstra's information management focus had been shifted from 'where to put the information' to 'what information do we actually need?'.
Another key change has come through innovative international collaborations for LPOs. Issues such as due diligence on MNA transactions have long been a costly in-house exercise for lawyers who must painstakingly trawl through mountains of data for key material. New global outsourcing has proved highly successful for Telstra. The providers of the DD process (which even includes a first draft report), has proved to be of high quality with much faster turnaround times and important fee/budget savings.
The Innovation Journey Continues
Telstra Legal's willingness to forge collaborations for change and innovation is contributing to the simplify, serve and save journey. It's creating a new way of doing business. Collaboration whether in-house or globally, within a profession or across a range of professions, is a driver of change.
In Telstra, legal counsel is three years into their process of change with no finite completion in sight. With exponential change becoming the norm today legal business models will need to be supple and malleable and there may indeed be no finite legal business model but an ever shifting spectrum of 'what gets us there'.
This article is based on the presentation given by Mick Sheehy (General Counsel of Finance & Strategy, Telstra) at Legal Innovation & Tech Fest 2016 – you can download a recording of his session here.