28 Mar 2022
Responsible collaboration needed between IT and Law professions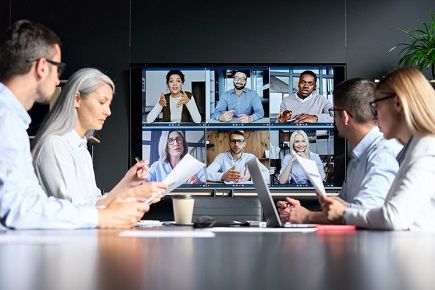 "The pace of change has not and will not slow down. This calls for collaboration, thinking outside the box and careful consideration of what the future may look like with appropriate guardrails."
– Marina Yastreboff, President, Australasian Society for Computers + Law | Inhouse Counsel, UNSW
Marina Yastreboff's LinkedIn profile will have you scrolling for days. An impressive intersection of law and computers that merely hints at the depth of her knowledge and the expanse of her enthusiasm for both disciplines.
In addition to her current roles as Senior In-house IP Counsel at UNSW and various positions on advisory boards and committees, Marina is President of the Australian Society for Computers + Law (AUSCL). AUSCL is a collective of legal and technology professionals, business leaders, government officials, academics and members of the bar and judiciary, that come together to inspire new thinking, discussion and debate about technology, law and society.
Ahead of her talks at Legal Innovation & Tech Fest, Marina discusses co-designing the future responsibly in the face of digital disruption and change. She also provides context on the impact tech advancements like 5G, 6G, IOT and digital data tools are having the law profession.
Tell us about The Australasian Society for Computers and Law?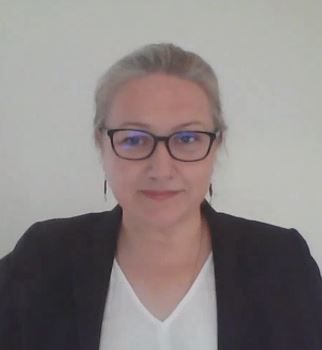 Marina Yastreboff: The Australasian Society for Computers and Law (AUSCL) is a multidisciplinary, intergenerational think tank formed for the purpose of promoting a sustainable future at the intersection of technology, law and society. The society's long-standing patron is the Hon Michael Kirby AC CMG. The society is an inclusive, registered charity with volunteers from across academia, industry, government and civil society, helping co-design the future through a leading open educational, policy and networking program. All those with a passion for the rule of law, digital disruption, human rights and keeping humans in the loop are invited to subscribe to our mailing list.
Both IT and the law are highly complex and seemingly completely different disciplines, yet AUSCL seems to have embraced and connected both. What drew you to each one? And which do you find more enjoyable to immerse yourself in?
MY: Ultimately it is about people. The AUSCL is the amalgamation of various state societies of computers and law, formed as early as 1981. Right from the very beginning the societies sought to bring together both IT and legal disciplines in response to the grand challenges faced not only by the professions but society in response to accelerating technological change. The pace of change has not and will not slow down. This calls for collaboration, thinking outside the box and careful consideration of what the future may look like with appropriate guardrails. The responsible design of technology and its deployment, whether in the office or by government, to be effective must draw on the expertise and voice of many.
One of your talks will address how 6G will accelerate and cause greater disruption. What's the difference between what we have now and 6G and what are the issues this will raise for the legal profession?
MY: There are engineers in a much better position to answer the question about the difference than me, but my understanding is that while both are iterations of wireless connectivity, 6G will see significant improvements in speed and latency. 6G speed is expected to be 100 times faster than 5G with enhanced reliability and wider network coverage. This is achieved by using a different part of the spectrum (95 GHz to 3 terahertz (THz)). In addition to being faster, 6G will likely see an acceleration in the uptake of Internet of Things (IoT) devices – raising significant questions in relation to the suitability and effectiveness of existing privacy and data laws.
What is the greatest challenge for the legal profession in Australia regarding data protection and privacy right now?
MY: Let me give you three: (1) the incredible pace of technological change and adoption of digital first strategies across industry and government, (2) the breadth and complexity of existing and emerging laws which seek to regulate data and personal information (from privacy specific laws to critical infrastructure and cybersecurity) – many with significant penalties, and (3) growing threat landscape across all sectors, for example, through ransomware attacks.
Your second talk at Tech Fest is focused on neurotechnology as a disrupter. Why is neurotechnology pertinent to lawyers?
MY: Neurotechnology is a diverse scientific field related to the connection of electronic devices with the human nervous system. This technology raises many important ethical, legal and moral issues for lawyers and the profession. Elon Musk's Neuralink is one example of this type of technology – Neuralink's ultra-high bandwidth brain-machine seeks to merge human and artificial intelligence. The implications of this technology are profound, from challenging established legal doctrine (mens rea), privacy, surveillance to human rights and bodily integrity.
What is your favourite piece of technology right now?
MY: I am currently working on a Legal Hub for supporting UNSW's staff, from dynamic quick guides to tailored and interactive template documents. I am looking forward to the efficiency and quality gains from a pure legal operations perspective but also collaborating with the leaders at Centre for Legal Innovation in bringing it to life.
What are you looking forward to most about the Legal Innovation & Tech Fest?
MY: Catching up with colleagues from across Australia. Being inspired by the latest thinking and sharing thought leadership from within the AUSCL community with the broader Legal Tech Fest family.
Don't miss Marina's Tech Fest talks The Future is Now. Technologies that will disrupt … well everything: 6+ G and IOT and The Future Is Now. Technologies that will disrupt … well, everything: Neurotechnology. 3-4 May at Hilton, Sydney. Tickets available now.