04 Feb 2016
Research Report: Legal & Innovation Tech Fest 2016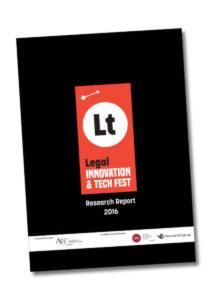 The Eventful Group recently conducted research round table groups which welcomed over 30 professionals concerned with driving innovation and value for their legal organisations. These organisations were made up from a group of in-house law departments and legal firms from all over Australia. The viewpoints in this research document reflect the issues that customers were most enthusiastic about.
Research Highlights
Price pressure and demanding requests from clients who are increasingly motivated to seek better value. An obvious cultural shift is underway as legal practice is forced to adapt to relentless market change – so why do antiquated systems, technology strategies and organisational cultures remain for so many firms?
Enhanced access to information via sophisticated technology has also shaped how legal advice is given, with clients expecting more transparency and modern service delivery which matches other professions.
The harsh reality exists – those legal practices and professionals that are unwilling to disrupt their thinking and embrace change, will not have a future in the legal industry.
Download the Research Report now by filling out the form below: