09 Apr 2020
Q&A: How are legal tech professionals working right now? 5 leaders tell us.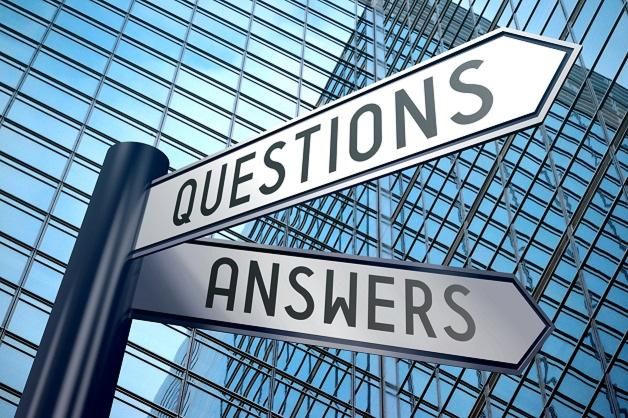 This is the new normal. Working from home. Consulting from home. Forging on from home.
Everyone has their own story and their own ways of trying to make things work. We canvassed some professionals from the Legal Tech Fest community on how they are adapting during this time.
We spoke to:

What are your current work arrangements?
Kelly Smith: Working from home virtually.
Amanda Fajerman: WFH
Chris Fowler: The entire BT legal team is now working remotely for the foreseeable future.
Marcus Schreyvogel: Home office
Sharon Draper: Working entirely from home
What technology are you using to work since the changes?
Kelly Smith: Webex, Jira, MS Teams, FaceTime, phone conferencing, WhatsApp and usual business technology
Amanda Fajerman: We were all set up with Office365 so no main changes other than increased use of Teams.
Chris Fowler: M/S Teams has been great as has Zoom but everyone has adopted M/S Teams way more broadly and using it every day for work and social purposes.
Marcus Schreyvogel: Mostly Office 365
Sharon Draper: iPad, iPhone, Zoom - I still need to get an ergonomic chair!
What are the new challenges you face in your role since COVID?
Kelly Smith: Can't walk up to my desk and when the phone network is down.
Amanda Fajerman: It's 50/50 – some clients have less appetite for innovation projects (both due to capacity and funding), others see the need more than ever for cloud based technology systems and we have received new enquiries.
Chris Fowler: Keeping everyone connected, making sure we keep up the team spirit and not being able to network and attend external events.
Marcus Schreyvogel: When people focus on the core they often times turn to old habits so it is hard to innovate and we miss the opportunity to simplify and expedite progress.
Sharon Draper: Convincing clients that online sessions are equally as effective as face to face.
IMPORTANTLY - Have you got anything funny or uplifting you can share about these strange and unusual times?
Kelly Smith: Texting my husband during work Webex calls to get me a cup of tea (he thinks we have bought back the tea lady!). He also recently went to get me a coffee… here is the pic!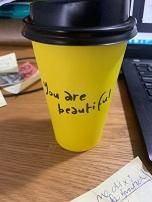 Chris Fowler: Gifs are becoming more of a way of life – you just have to be careful not to offend anyone or send them to the wrong person!
Marcus Schreyvogel: I have seen an unprecedented number of living rooms, kitchens, child rooms, guest rooms of my co-workers ;-)
Sharon Draper: Since working from home, I've started training my cat to participate in cat agility competitions, she's getting really good! (You can see for yourself on their Instagram @leelooandaiya)
I'm also really enjoying styling half my hair (just the front) and only wearing smart shirts when providing online counselling.
Note: if you're interested in Sharon's 5 Key Tips to help you look after your mental health TODAY, check out her presentation on one of our recent Tech Fest webinars.