03 Oct 2017
On-Demand Recording: The Right Focus: Getting IT Out of the Plumbing Business
This is the Jackson Kelly story of how they successfully moved to rid their business of tasks that didn't add value. Hear how they moved systems to the cloud, enabling them to concentrate on tasks that truly add ROI into the business and the practice of law.
Fill in the form below to listen to the Chief Information Officer of USA based Jackson Kelly, Jeff Brandt's full presentation that he gave at Legal Innovation and Tech Fest 2017.
About the Speaker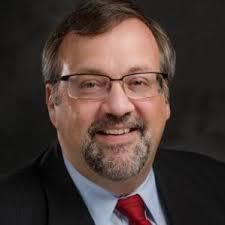 Jeff is the Chief Information Officer at the law firm of Jackson Kelly PLLC and has been the CIO for several top 100 U.S. law firms. He has over 30 years of experience in the field of legal automation and has worked on projects as diverse as cloud migration, process and electronic workflow management, information governance and security, 'bring-your-own policies', communities of practice, and IT executive coaching.
Jeff is also editor of the popular PinHawk Law Technology Daily Digest, a daily aggregated newsletter with a circulation of over 16,000 legal and technology professionals. His newsletter provides a curated look at the day's legal technology news, complete with highlights on posts and articles of particular importance.
Jeff is also a respected thought-leader in the legal technology community and a frequent educational speaker at industry conferences.