08 Jun 2017
On-Demand Recording: Open Innovation – Creating a Strategy that Benefits Clients, the Firm and the Industry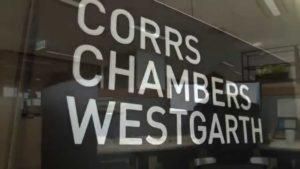 Purchasing and adopting products from vendors who have not understood the exact business requirements can often frustrate successful implementation and uptake. Over the last decade Corrs Chambers Westgarth, faced with this issue, have transformed their business from that of a passive consumer of technology into a developer and vendor – through its Open Innovation approach.
Download this On-Demand session from Legal Innovation & Tech Fest 2017 to hear Graeme Grovum, a leader at Corrs, explain how combining internal legal expertise with complementary external knowledge to create new products, have benefited clients, lawyers, as well as the broader legal community. Hear how Corrs' solutions have reconciled the legal industry's 'requirement for certainty' with the unavoidably fluid development process and added additional revenue streams for the firm.
Fill in the form below to access the video.