17 Nov 2016
Legal Innovation & Tech Fest 2017 Research Report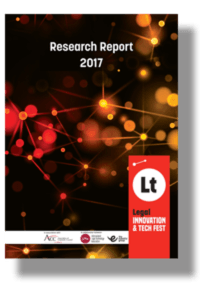 As members of the legal community we find ourselves increasingly wanting to challenge the status quo, trying to introduce ways to innovate and offer increased efficiency in delivering quality legal services.
So what are the areas of priority? How do we make strategic innovation projects the value proposition that we know they need to be? How can we ensure our innovation is delivering true business value and enabling us to modernise and engage our ever-changing workforce?
In a recent series of roundtable discussion groups, senior professionals revealed what is happening with regard to the challenges of achieving success in legal innovation using technology as an enabler, both within their organisations and the wider community. This report presents the results and explores some of the challenges facing the legal profession and the enablers which will lead the path towards change.
Methodology and Respondent Profile
Research conducted in Sydney, Melbourne, Brisbane and Auckland in September 2016
Method: Small face-to-face discussion groups facilitated by an industry thought-leader to uncover pain points, challenges and ideas for improvement
Over 80 professionals from Law Firms and In-House legal teams participated
A range of professionals participated including:

Group General Counsel/Company Secretary
Senior Legal Counsel
Senior Corporate Lawyers
Principal Lawyers
Law Firm Partners
Director of Technology
Chief Information Officer
Director of Legal Affairs
Head of Innovation
Legal Technology Manager
Legal Project Managers
Legal Technology Specialist
Fill in the form below to download this research report: