03 May 2023
The Key Takeaways of Legal Innovation & Tech Fest 2023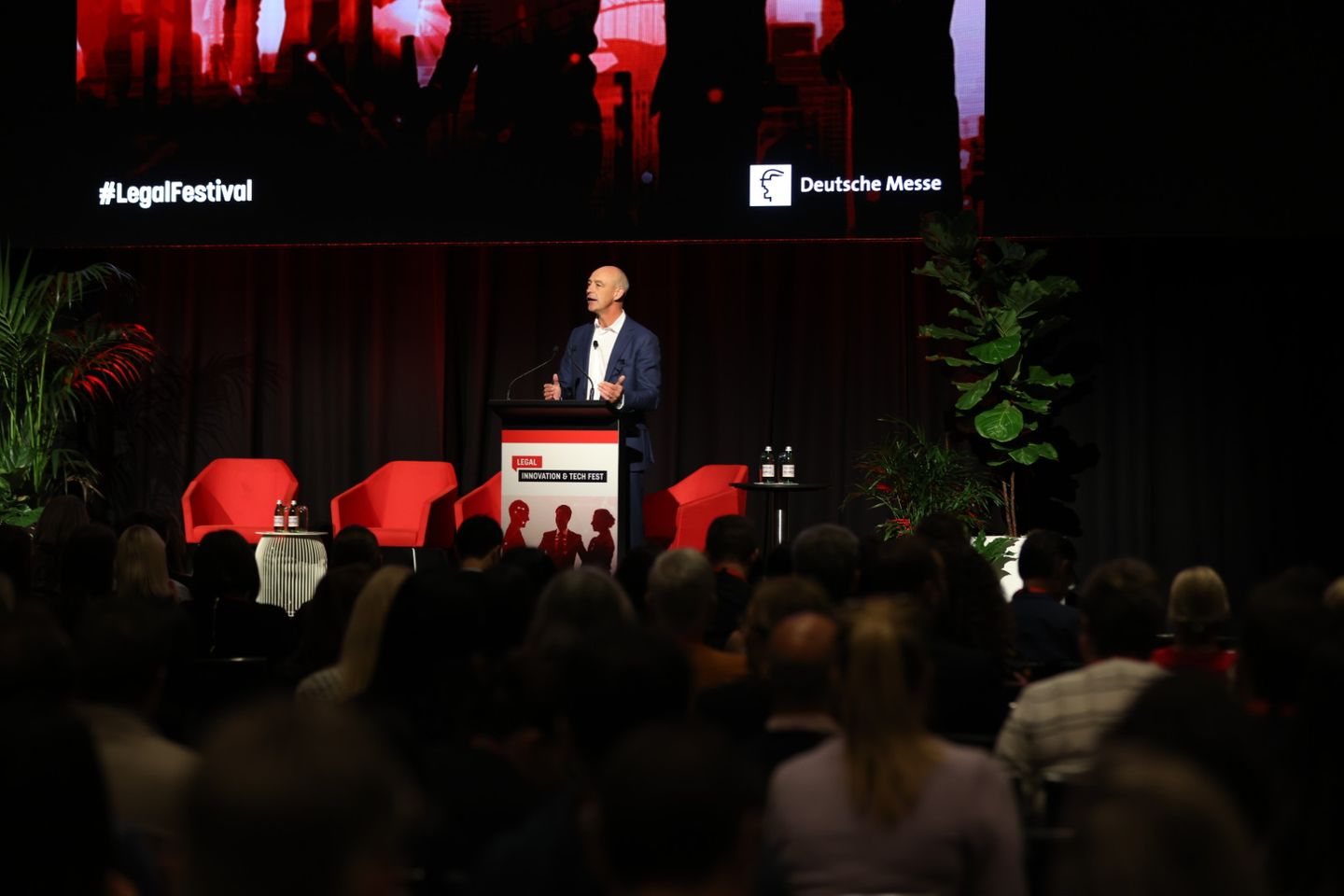 We would like to say a huge thank you to the delegates, speakers, sponsors and exhibitors for making Legal Innovation & Tech Fest 2023 such a terrific success this year!
Looking back on the feedback we received, the biggest and most relevant topic of the days was AI, and some of the other topics highlighted throughout the event included the importance of incremental, manageable, and trackable improvement and all things wellness in the workplace.
The Key Takeaways
Nam Truong, Human Centred Technologist | Digital + Innovation at Law Squared | MBA Candidate
"Really looking forward to the LEGAL INNOVATION & TECH FEST in Sydney. The agenda is action packed with superstars of the industry"
Elisabeth Flett FGIA, General Counsel & Company Secretary | Finalist – GC of the Year ACC 2022 | Finalist - Excellence in In-House Practice, Law Society of NSW 2022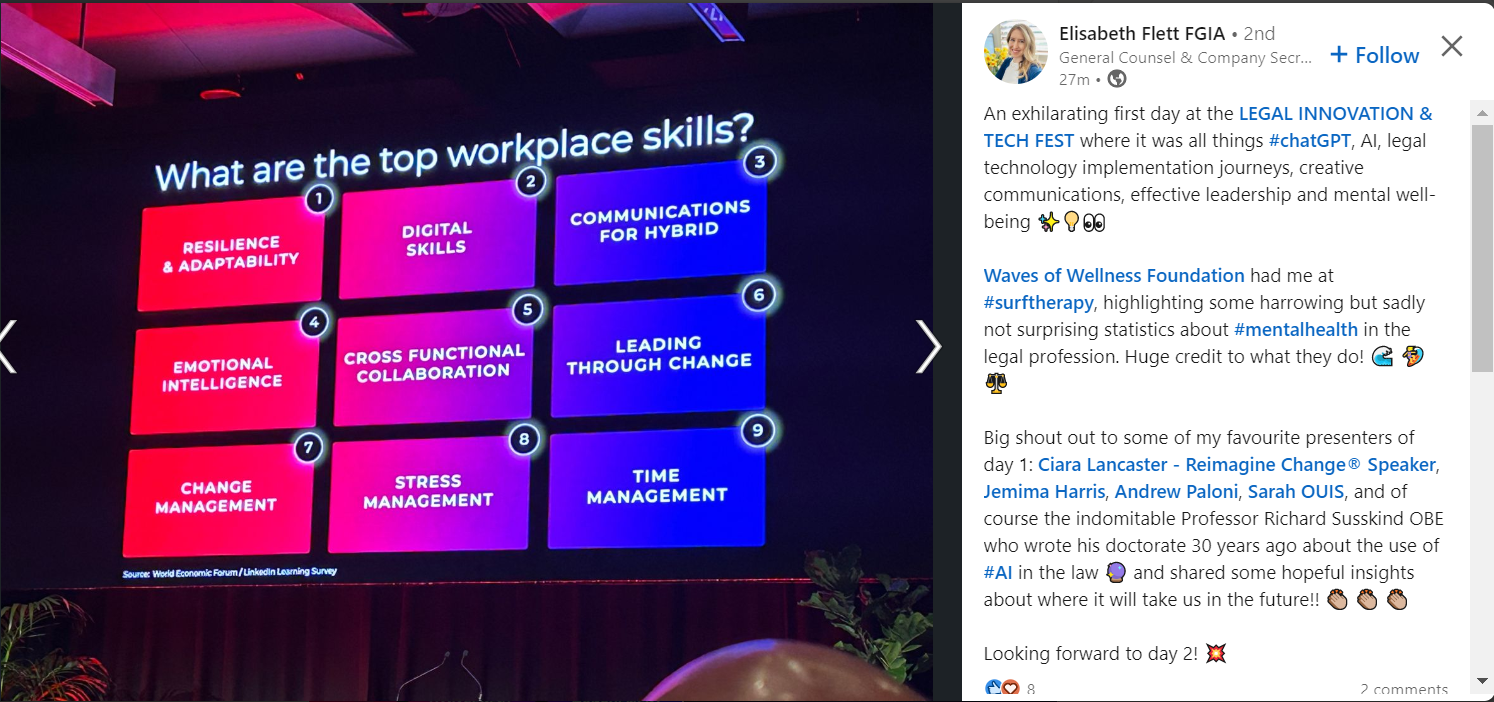 "An exhilarating first day at the LEGAL INNOVATION AND TECH FEST where it was all things #chatGPT, AI, legal technology implementation journeys, creative communications, effective leadership and mental well-being"
Mary Ryan, Legal Operations Specialist at QIC
"In my happy place today (in full geek mode) at Day 1 of LEGAL INNOVATION & TECH FEST. 🤓

AI is the new hotness - and - I love that people are also talking about making sure AI is used (and further developed) ethically and responsibly. Tiberio Caetano's session on navigating the AI revolution - amazing. Check out his work at the Gradient Institute if you missed him today.
Exciting times are ahead.
#foundmyhappyplace"
Amber O'Meara, Innovation & Purpose Lead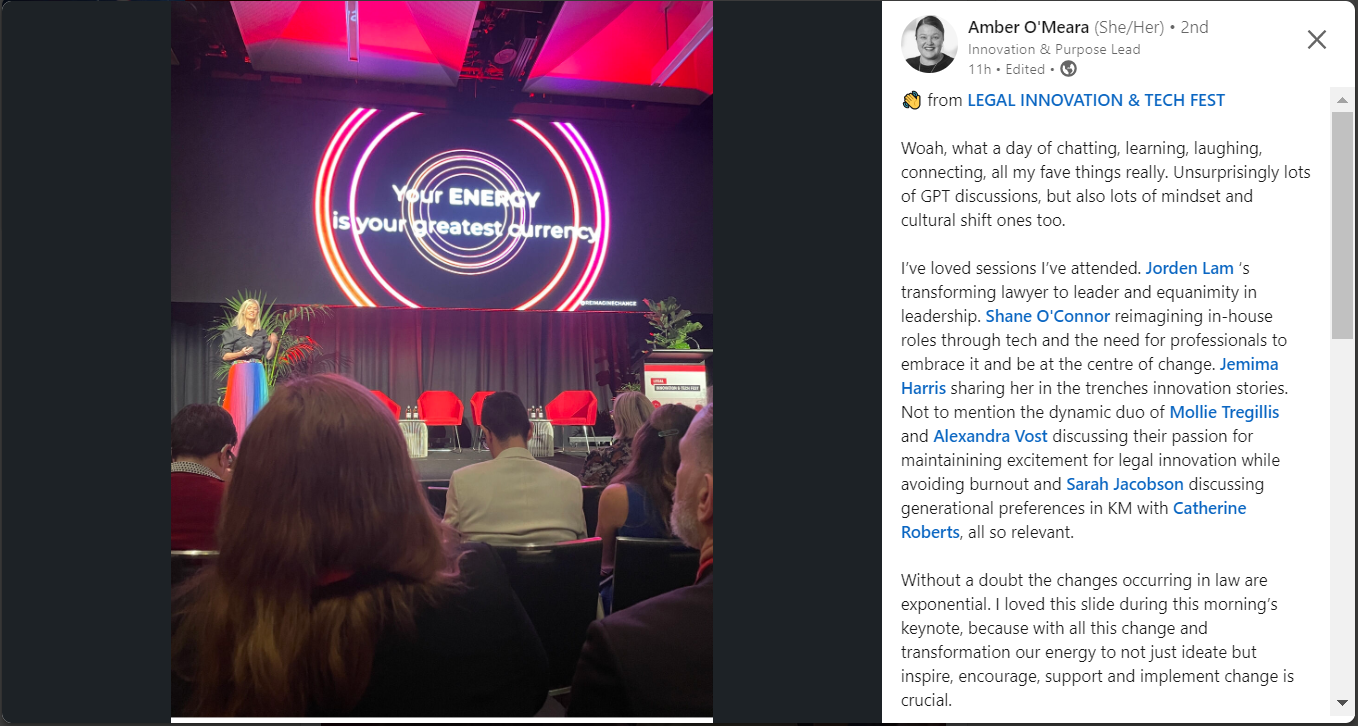 "Woah, what a day of chatting, learning, laughing, connecting, all my fave things really. Unsurprisingly lots of GPT discussions, but also lots of mindset and cultural shift ones too."
Veena Plaha-Bassi, Lawyer, Australia Knowledge Manager at Kennedys
"LEGAL INNOVATION & TECH FEST – fantastic event, thought-provoking and exciting – well done! #LegalFestival #innovation #tech #event #legal #knowledgesharingispower"
For more Legal Tech Fest take-aways, see LinkedIn posts on the Legal Tech Fest LinkedIn feed.
A HUGE THANKYOU to our 2023 Speakers... you were perfect!
A HUGE THANKYOU to our 2023 Industry Titans!
A HUGE THANKYOU to our Advisory Team!
As we move into the future, we are pleased to announce that Legal Innovation & Tech Fest has been confirmed for 13-14 May, 2024, back at Hilton, Sydney!