08 May 2018
Innovation & Ideation Underpinning Big Law at Dentons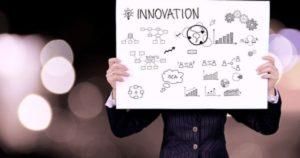 Dentons is the largest law firm in the world. It is also a firm that is dedicated to innovative thinking – something that permeates the organisation globally, from the top down.
Marcel Henri is Dentons' Global CIO, responsible for driving legal technology innovations across the global organisation. He will be presenting on stage at the Legal Innovation & Tech Fest in Sydney this June, and we caught up with him in the lead up to this event to learn more about his role and Dentons' interesting global approach to innovation.
Operating Globally, Aligning Locally
Not only is Dentons the largest law firm in the world, but also arguably the most polycentric. What this means is that there is not one dominant culture and no central headquarter. The board is made up of representatives of all regions and the operations are spread out globally. People are given the autonomy to operate in the best way that serves their clients locally.
"This is an interesting challenge for me as the global CIO – to deliver on the promise of polycentricity I need to align with, listen to and understand the needs of our lawyers and our clients in different regions of the world. Australia's legal technology market is vibrant and sophisticated, and I look forward to engaging in conversations and listening to presentations from this dynamic market," said Marcel.
Get the latest thinking on legal innovation from the best in the industry. Delivered straight to your inbox once a month. Sign up here.
Innovation as a Mindset
It's not easy to achieve agility and responsiveness in large global organisations with complex processes and huge infrustructures. With this in mind Dentons has taken on a fresh approach that allows their lawyers to deliver tech solutions in response to clients' pain points.
Firstly, the IT department is integrated into the business.
"When I took on this role I looked to position the perception of IT differently. I gave the department a new name – Business Technology – to bring home the focus of supporting, building and growing the business as a whole," said Marcel.
Secondly, they do a lot to ensure that a culture of innovation and idea generation permeates the organisation.
Marcel gave some examples of their innovation initiatives: "We started an idea-generating initiative which we called the "Tragic to Magic" program. Employees company wide were encouraged to identify pain points and find solutions. This has morphed into a full "Ideation Platform" where lawyers from around the world are generating new ideas, and are being recognised and rewarded for these ideas. We've seen some excellent legal innovations being funded and put into action out of this program. We're now embedding this into our culture – often reaching out for idea generation around specific campaigns that need fresh solutions."
The firm has also recently established a suite of new services under the Nextlaw banner: Next Law Labs – a forum for the sharing of best new ideas and practices in law. It's the innovation branch of Dentons, Nextlaw In-House as well as Nextlaw Referral Network, who, in just one year have over 500 member firms at no cost to them – challenging the traditional pay-to-play model.
Lawyers of the Future: Adapt or Die
By facing the realities of a changing legal landscape and seeking new opportunities through innovation Marcel believes they will be better aligned with what clients really want from a law firm in the future.
"I see the current situation as one of "adapt, or die." There are many elements that are threatening the existence of law firms as we know them. Clients are growing in house teams, aggressively penetrating the legal field. Dentons understands that lawyers need to innovate – the days of working by billable hours alone are numbered, and we need to keep adapting, changing and attracting good people," he said.
Instilling an innovation mindset doesn't happen without buy-in from top leadership. The drive comes from the top and the organisation's leaders needs to have a burning desire to stand out from the crowd.
"Lawyers are skeptical and risk averse by nature, so top leadership needs to act in a way that makes innovative thinking part of the DNA of the organisation. For us that's meant that our leaders have given much of their time to coaching, mentoring and thought leadership initiatives – personally driving the innovation agenda," said Marcel.
Hear more from the world's boldest legal innovators at Legal Innovation & Tech Fest.
About the Speaker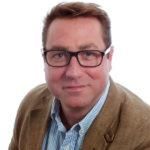 Marcel Henri is Dentons' Global CIO, responsible for driving legal technology innovations across the global organisation.