18 Mar 2019
How to Innovate with Intention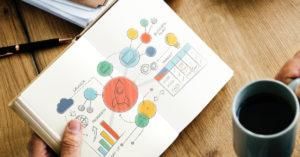 During my time as a legal innovator, I've certainly done some innovation where it didn't even need to happen. A client once came to me and asked me to write a letter. I thought "Yes, I can do that! And you know what? I can put it into this automation tool, and then you'll be able to scale it and send it whenever you want!" After I spent two hours doing it the client told me they only send that letter once a year, so it didn't actually need automation (face palm).
Idea generation is the first step in the legal innovation process (for a more detailed look at the innovation process download this free eBook Legal Innovation Framework: 4 Step Plan to Bringing Great Ideas to Life). You might find that you come up with a huge number of options for innovation, after all there are lots of problems to be solved. I actually find most legal professionals don't struggle with coming up with enough ideas, they find it hard to focus on the right ideas. Or what I call innovating with intention.
Before you dive head-first into the innovation process, here are three strategies to make sure you are innovating with intention:
1. Set Some Defined Areas to Play in
Do you want to focus on new technology or better leverage your existing technology? For example, you might not have budget for new technology so you can opt for incremental innovation and explore the technology you already have e.g. investigating how to build better templates with Microsoft Word.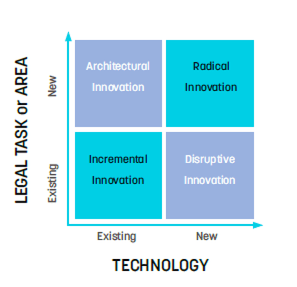 2. Know Your Limits
We all have limits in our organisations and it's helpful to understand these upfront to make sure you're not going to hit a road block early on. It could be money, data security, time constraints, or client take up. There's no point going off on a tangent with new applications and getting really excited about something, and then finding out that the IT department is not too happy about it. Make sure you are working with your IT department so you know where you can and can't play. This will help to narrow down your ideas.
3. Choose a Type of Innovation
There are a number of different types of strategic innovation you can choose from which will help you innovate with intention:
Innovation funnel: A formal process of generating, refining, developing and shipping innovation ideas.
Innovation lab: A separate part of an organisation which gathers together diverse participants on a long-term basis to openly collaborate for a specific purpose of creating and prototyping radical solutions to pre-identified problems.
Disruptive innovation: Innovation that eventually disrupts an existing market and value network, displacing established market-leading firms, products, and alliances.
Open innovation: The use of purpose built inflows and outflows of knowledge to accelerate internal innovation, for example by calling on the public to help innovate something.
Swarm innovation: Also called "skill swarming" and commonly happens in a "hackathon", swarm innovation gathers together various skills to collaborate on a specific problem.
Defensive innovation: Creating a new product or capability to protect from looming disaster. Not strictly progressive, only stops standards from falling.
Follow-the-leader: Just as it sounds, you innovate in a similar way to industry leaders – this approach stops you from getting left behind and can mean you avoid the pitfalls of forging the way.
Choosing the type of innovation you want to pursue saves you time and helps team members get clear on how they can help with your project.
Innovating with intention will help focus your legal innovation project from the start and get you on the right track to see your idea through to the end.
For a step-by-step guide to legal innovation download our free Legal Innovation Framework.
About the Author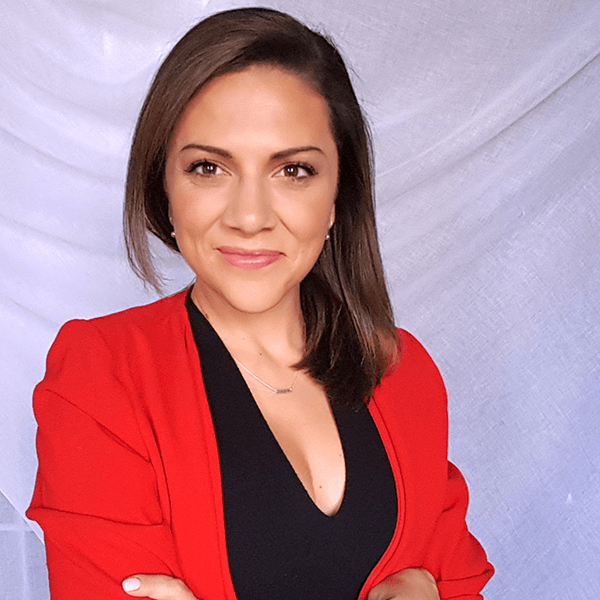 Verity White is one of Telstra's brightest legal innovators. Currently in the Retail, Media, and Marketing team at Telstra, Verity White is an enthusiastic member of Telstra's Legal Innovation Forum getting involved with the Automation and Visual Contracting streams.
Verity was a top-rated presenter at Legal Innovation & Tech Fest where she presented her Legal Innovation Framework.