26 Jun 2017
How Telstra's Legal Team Saved 40,000 Hours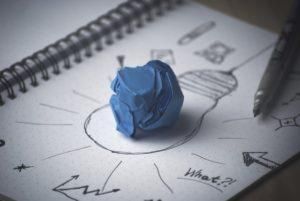 In 2016 Telstra Legal partnered with Herbert Smith Freehills to run a series of design thinking workshops and innovation sprints to tackle a set of productivity opportunities. This collaboration resulted in a saving of a staggering 40,000 lawyer hours and recognition by Financial Times of Telstra Legal as Asia Pac's most innovative legal department for 2016.
Mick Sheehy is General Counsel – Finance, Technology, Innovation & Strategy at Telstra. He revealed how they ran the innovation forums and how they achieved this phenomenal time saving during Legal Innovation & Tech Fest 2017. Watch Mick's full presentation here, or read a summary below.
Telstra Legal Innovation Forum
The Telstra Legal Innovation Forums are a collaboration between Telstra legal and one of our law firms, Herbert Smith Freehills. Initially we invited 15 lawyers across Telstra legal, a mix of seniority and business units, to brainstorm a list of ideas for improvement across the business. After narrowing the list down to just four ideas, we used design thinking techniques to brainstorm how we might solve those problems, and then agreed to do a 10-week sprint where we would rapidly prototype our solutions and see what we came up with.
This initial forum was such a success, we kept doing them, and haven't looked back. We had our 7th Innovation Forum earlier this year, and the following four initiatives have now been implemented within the business as a result.
All together these initiatives resulted in eliminating 40,000 hours in low-value, non-strategic work across the legal group.
That's the equivalent of about 17 FTEs in a group of 200, so it's quite material. But it's not really about head count reduction. What the Innovation Forum is doing is setting the business up to effectively respond to productivity requirements: We still have to do more with less, but we're now better placed to do it. Even better we're now able to take time saved and reinvest into more innovation projects.
Get the latest thinking on legal innovation from the best in the industry. Delivered straight to your inbox once a month. Sign up here.
Here are four initiatives we have implemented as part of the Innovation Forum to streamline our time:
1. Reduced Internal Lawyer-Only Meetings
Differentiated between decision making and information sharing meetings
Capped the amount of information sharing meetings people can go to
Resulted in 52% reduction in time spent
We suspected that our people were spending too much time in meetings but the solution to reducing these wasn't immediately clear. We knew if we were going to tackle this we'd have to focus on something we could control, so we looked at internal legal meetings. These are not meetings with external people from the organisation, they're not meetings with clients; they're just meetings between other Telstra lawyers. We surveyed our group and they told us they were spending a full day a fortnight in internal legal meetings. We didn't know what the ideal amount of hours was, there's no science to this, but we suspected this was too much.
This particular stream went through quite a number of workshops in the Innovation Forum before we actually ended up with our ultimate solution which was quite simple but it worked.
We made a clear distinction between decision making and information sharing meetings
We figured there are broadly two categories of meetings: decision-making and information sharing meetings. We decided to run a trial, asking everyone in the legal team – no exceptions, all 200 have to do this – to stipulate in the meeting request whether it is a decision-making meeting or an information sharing meeting. The rule was if it's a decision-making meeting, you can have as many of these as you like during our trial, but you have to do a few things: you have to articulate in your meeting invite what decision it is that you're trying to make, you can only invite the people that are needed for the decision, you have to have all the information that you need to make that decision circulated and pre-read, and you should only allocate the amount of time that you need to make that decision. But other than that, go for your life.
We also capped the amount of information sharing meetings people can go to
A lot of our information sharing meetings were team meetings where the information has just been cascaded down through the company, and our suspicion was a lot of people were hearing the same messages quite inefficiently.
So we said, "Go to whichever information sharing meetings you think you need to go to, but only go to 2.5 hours maximum a week," basically capping the amount they could attend.
This resulted in 52% reduction in hours spent in meetings.
When we asked everybody, "Were you less productive? Were you missing out on information that you otherwise felt like you should have got?" 92% said No. But the stat that I really love is when we asked our team, "Were you more productive?" and 80% said yes.
Yes, we had some criticism, but we've had overwhelmingly positive feedback, with people saying they really appreciated the leadership team respecting their time, they've now been able to focus on more strategic work, and they now felt empowered to say no to meetings that they'd previously felt that they were obliged to say yes to. The main effect was making everyone think about how they should be spending their time. It also showed that quite a simple change can actually result in quite a big impact.
2. Reduced Time Spent Reporting
Previously spent 75 hours week producing a "Top 2/3 Report"
Assumption that the report was highly valued by the CEO's office – we challenged that assumption
Now produce a simpler report that still satisfies needs
Resulted in 60% reduction in time spent reporting
Every week our legal team produces what we called a "Top 2/3 Report", essentially all the main matters that are going on in a particular group's practice. The report then gets compiled: lawyers will send in their matters to their manager, the manager will look at it – they might review it, discuss it, amend it, back and forth – it goes up to their manager and so forth. It eventually gets put into a report around 40 pages long that goes to our group general counsel and then to our CEO. It was a really comprehensive, pretty impressive-looking document.
Challenging Assumptions
Producing this report was really ingrained in our DNA as a team, it was something we were proud of. During the Innovation Forums, we worked out we were spending 75 hours a week producing that particular report, so we thought, "It better be pretty valuable".
The CEO before last used to say how much he valued the Top 2/3 Report, because it gave him so much insight as to what was going on around the company, but was that still the case? When we challenged this assumption we learned the current CEO didn't put the same value on this particular report as the previous CEO, so we asked ourselves, "why are we spending 75 hours a week producing this?"
A simpler report that still satisfies needs
We realised that we still need the report, but we've now reduced it significantly, which has resulted in 60% reduction in time spent on it (around 43 hours a week now). And while the amount of time that goes into producing that report is remarkably less, we've lifted the level of materiality of the report, it is more readable and far more useful now.
3. Reduced Legal Review of Internal Communications
Telstra were using the equivalent of one full time lawyer to review internal communications
Reduced to small list of items that need to be reviewed
Resulted in 29% reduction in hours spent reviewing communications
Another simple one was the legal review of internal communications. We had little bits and pieces here and there that needed to be reviewed, but when we added it up we realised it was the equivalent of employing one full-time lawyer just to review internal communications.
We managed to reduce this to a small list of items that need to be reviewed, which in itself created a lot of debate. We've now reduced the time spent reviewing internal communications from 3,470 hours per year to 1,008.
4. Automated Non-Disclosure Agreements (NDAs)
Previously had 2-3 lawyers with full time NDA practices
Built instant NDA Tool
Resulted in 82% reduction in time spent
When we first looked at NDAs, it wasn't actually that apparent to us what the solution was. They were pretty simple documents, there was a feeling that they don't take up much time. But when we surveyed the group, we found out that we had somewhere between two and three lawyers with a full-time NDA practice when you added that up across the group. Obviously NDAs are really important documents, they formalise the point in time at which we can exchange our confidential information, but they were never getting litigated, they never get pulled up out of the drawer ever again after. It seemed a really ineffective use of a skilled lawyers' time.
Telstra's Instant NDA Tool
NDAs are not so much about the document, it's about the process and the culture and what are we trying to achieve. But spending all of our effort negotiating a document that is probably not going to see the light of day again didn't feel like the right thing, so we built our instant NDA tool.
It's actually been a lot of work and we've learnt a lot about automation. It's far more complicated than I thought it would be at first, and most of that complexity is in trying to make it simple and user friendly. We didn't want our clients to think we were making them do the work we were previously doing – so ease of use was a top priority. We considered the whole process and not just the elements of the document, and I think that's really important as well.
Saving 40,000 hours on below the radar opportunities like NDAs, internal reporting and meetings has provided the Legal Innovation Forum with a licence to now tackle much bigger pain points such as workflow triage can capturing key data and metrics.
"Now, instead of logging back in after dinner, I get to spend time with the family".
This quote from one of our lawyers really sums up the value of the Legal Innovation Forum and the work we have done to reduce the time spent on low-value tasks. Our people are now able to focus on more strategic work, we can give our lawyers better work/life balance, and the one that I love the most is that we can actually now afford to invest into further innovation programs and activities.
Hear what the world's boldest legal innovators have to say at Legal Innovation & Tech Fest.
About the Author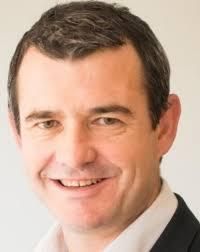 Mick Sheehy is General Counsel – Finance, Technology, Innovation & Strategy at Telstra. Mick has an extensive commercial and M&A background, with 20 years' experience working on transactions in Australia, US, Europe and Asia. In 2016 Mick founded the Australian chapter of the Corporate Legal Operations Consortium. Mick is passionate about innovation in the legal industry and the opportunities for lawyers to continually add more value to their clients.
Mick was a top rated presenter at Legal Innovation & Tech Fest.