20 May 2019
Diversity & Inclusion in the Legal Profession – Q&A with Alison Woolsey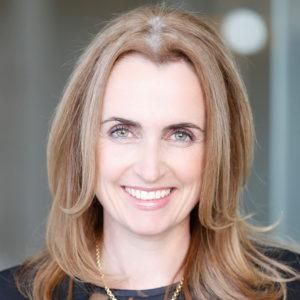 In 2018 Clayton Utz was the only Law Firm to be named a Gold Employer at the Australian LGBTI Inclusion Awards and has set a target of 2022 for achieving 35% representation by women in the partnership. Director for Diversity & Inclusion at Clayton Utz, Alison Woolsey, will be presenting on "Understanding the Role of Diversity & Inclusion in Fuelling Innovation" at Legal Innovation & Tech Fest 2019. We spoke to her ahead of her session to explore the importance of D&I for the legal profession.
Why should legal teams take notice of D&I?
There is a raft of research supporting the business benefits of having more diverse and inclusive teams. It's been shown time and again that teams that reflect a mix of genders, thinking, ideas and backgrounds make better decisions and drive innovative solutions. There is a growing acceptance by the legal profession that having policies an initiatives that support diversity and inclusion (D&I) are no longer a nice to have. Clients, and in particular, younger people entering the workforce, expect firms to reflect the diversity they see in the community. I also believe that against the backdrop of the Banking Royal Commission, and a greater focus on values and culture in organisations, D&I has an important role to play.
What's your take on the business case for D&I?
It's logical and compelling. The evidence and research is rich. Expressions used to describe the business case include "the diversity dividend" and "the profitability moat"!
I would add though that the moral case is just as, if not more, important for a law firm. The legal profession is founded on the principles of justice, integrity, equity and the pursuit of excellence. These principles all underscore the case for D&I.
What hurdles do we commonly see in driving the D&I agenda in the legal profession?
Tradition, and the legacy of less gender diversity – particularly in the senior ranks
Systemic barriers such as billable hours and the lack of flexibility
Unconscious biases and discrimination
Who is doing D&I well?
We see some really good examples across the private and public sector. For example, there is strong movement in banking and the accounting firms around cultural diversity, and even targets. Law firms are very progressive on gender and are accelerating action on cultural diversity. The profession is also very supportive of LGBTI programs. Indeed, the legal sector has been very collaborative on D&I and this has hastened the pace of change.
How do you overcome change fatigue when trying to implement a D&I program?
You have to be relentless, resilient, and keep repeating the message. People in senior leadership roles need to continuously role-model inclusive behaviours. You also need to engage with your broader set of stakeholders. Share stories. Story-telling is such a strong communication tool.
Hear more from Alison Woolsey and other legal innovators at Legal Innovation & Tech Fest, 12-13 June 2019 Sydney.
Related sessions at Legal Innovation & Tech Fest:
Building Inclusive Workplaces- Why A PR Job Simply Won't Cut It – Josh Griffin, People & Culture Business Lead, SBS People & Culture Business Lead,
The Benefits of Safe and Inclusive Workplaces – Louise Ferris & Kim Trajer
From Shortlisted to Selected: Strategies to Remedy Gender Disparity in Legal Leadership Positions – Renee Knake, Professor of Law, University of Houston Law Center (US)
Flexible and Agile Working Creates More Diverse and Inclusive Workplaces – Fay Calderone, Partner – Employment & Workplace Relations, Hall & Wilcox