21 Sep 2018
Dentons' Adapt or Die Game Plan for Legal Innovation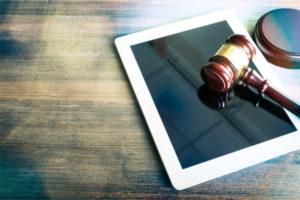 Becoming the largest law firm in the world by headcount comes with its challenges – unprecedented growth across multiple regions, resulting technology needs and significant diversity.
Dentons is meeting these challenges with a three-pillar strategy – grow, integrate and reinvent.
Speaking at Legal Innovation & Tech Fest 2018, global chief information officer Marcel Henri champions an innovative approach to legal technology, and advocates an adapt-or-die response to today's changing market.
"You get run over by the competition, or you can lead the way."
Global Uncharted Waters
In just five years, Dentons has grown from 5,000 to nearly 20,000 employees. It now counts 160 of the world's top 200 organisations as clients.
Henri says there was no playbook on building a law firm in this way.
"We are well and truly writing the book of what it is to be the largest law firm in the world," says Henri.
One of the biggest challenges the firm has been facing is diversity. The founding regions – the US, Canada, the UK/Middle East and Europe – shared similar business practices.
But in new markets like Columbia, Peru and South Africa, the expectations and degree of market sophistication is different.
Global clients expect the same service delivery capabilities firm-wide. But lawyers in these jurisdictions don't have the same experiences and backgrounds. An education process is required, especially as the culture around technology differs.
A Three-Pillar Approach to Challenges
Grow, integrate and reinvent are the pillars of Denton's strategy. Growth has been successful. But as Henri points out, growth is meaningless without bringing people together.
Legacy firms operating in the old way would make Dentons no more than a franchise; the goal is to truly integrate people, supported by better, globally aligned technology.
Henri emphasises that this includes reinventing from a technology standpoint, bringing innovation and finding new revenue streams.
But it's also about reinventing the way the firm works together, and with clients – changing the operating and organisational models.
"You're not going to structure your teams in the same way when you have 20,000 people as when you have 500 or even 2,000."
One of the ways Dentons is integrating teams is through the firm's global portal. As Dentons began to onboard new regions, younger lawyers wanting to communicate with international colleagues in real time found the firm's portal quite static. A redesign resulted in a complete digital workplace.
"A digital workplace by definition is mobile, it's social, it's interactive and that is something keeping a whole bunch of our developers busy, it's one of our biggest projects," says Henri.
Inventing the Playbook
When taking on the global CIO role three years ago, Henri renamed the IT group.
"Information is just a by-product of what we do," he says. "I called our group the Business Technology Group because we're here to support the business, find new revenue streams, and leverage good ideas."
Months of engaging with partners and clients to understand pain points led to the articulation of an evolving playbook, a multi-year plan that sets out Dentons' transformation from a loose federation of legacy firms to a truly integrated and global organisation.
Having seen firms come together very quickly and in his opinion very artificially by imposing a global structure on that team, Henri gave himself time to identify the talent in the 400-strong group. He appointed strong regional leaders like Australian CIO Peter Fitzgibbon, and started creating centres of excellence around the world.
There are around a dozen centres of excellence across the globe where subject matter experts focus on topics of common interest – information architecture, networking and security, compliance and governance, project management, training, and customer support.
These groups identify best practice and articulate strategy to avoid regions heading off in separate directions, duplicating costs and adding extra complexity.
Leveraging People Power to Reinvent
In early 2018, Dentons also introduced an award inviting staff to submit an idea, with million-dollar funding for programs that deliver internal efficiencies or a new revenue stream.
The concept began in the Business Technology Group before expanding firm wide, and is referred to by Henri as Tragic to Magic.
"Tell me something that isn't working right, and bring some magic."
Ergo, designed in Australia, is one result. It's a legal helpline primarily geared towards the labour and employment law space. Clients can subscribe to an online service, and have a lawyer on tap through the web.
Henri considers Ergo a beautiful idea supported by technology.
Meeting Global Technology Needs
The Business Technology Group has its own mantra: global first, mobile first, and cloud first. The idea is global first to avoid complexity and duplication costs, cloud first to get away from managing infrastructure, and mobile first because lawyers are a very mobile workforce.
Dentons is progressively migrating its technology infrastructure to the cloud.
The technology platform at Dentons has core global services, with some remaining in region for data privacy or data sovereignty reasons. The playbook identifies the sequencing of platforms to be progressively globalised, starting with new business intake.
The firm went live with smartphone-compatible file opening platform Intapp Open in mid 2018, its first truly global internal platform.
Dentons has globalised its customer relationship management platform with LexisNexis InterAction.
Its client-facing solution is predominantly HighQ. This started out as a simple file-sharing solution. Now it has become a personalised web service for large clients, where they can access matter information, KM material, training material and more.
The firm is also evaluating its practice management platform and document management.
Henri also points to the importance of data, not only in terms of creating an internal strategy to standardise data across diverse regions, but doing more with it.
"I think we're still at the beginning of the data mining journey, but it has lots and lots of potential."
Security "a Really Big Deal"
Henri points out that as Dentons is the world's largest law firm, it's probably the biggest target as well, and it must protect clients' secrets.
Certain countries and regions have a culture of cyber security, but not necessarily others — like China and Latin America.
Educating lawyers on the topic has been an important process. For two years Dentons has rolled out a compulsory cyber security training awareness session for all firm members.
Adapt to the Market or Die
Henri describes lawyers as very risk adverse.
"It's our duty to explain to them that we really can't ignore what's happening in the market," he says, "you can either disrupt or be disruptive."
Recognising that the history of the legal profession is at a tipping point, Dentons wanted to be at the forefront of change. Technology is becoming a competitor to law firms, and client expectations are expanding all the time.
"That's why two years ago we started our own company called Nextlaw Labs," says Henri.
Nextlaw Labs finds and invests in young LegalTech start-ups, and gives them a place to field test their solutions.
Innovation isn't always about technology though. In addition to Nextlaw Labs, there is the Nextlaw Referral Network, which is challenging the pay to be paid model. Dentons created a global referral network with no subscription fee, but a stringent vetting process.
"Our ambition was to have 500 member firms within five years. We started the company 18 months ago, and now have over 600 law firms," says Henri.
Another innovative company is Nextlaw In-House Solutions, which brings together more than 50 former GCs, with the aim being to offer strategic consultancy and advisory services to in-house counsel.
Henri says the firm's lawyers are embracing innovation, but education is also necessary to ensure they are not overpromising when pitching services to clients. They are wanting to use them, but there is a risk if they don't understand them they'll pitch something you simply can't deliver," he says.
"We have regular training sessions talking to our lawyers about all the tools, explaining how they work, what the ramifications are and what the dependencies are."
About the Speaker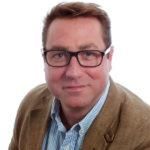 Marcel Henri is Dentons' Global CIO, responsible for driving legal technology innovations across the global organisation.