08 May 2019
Connie Brenton on Leaving CLOC and Returning to Legal Innovation & Tech Fest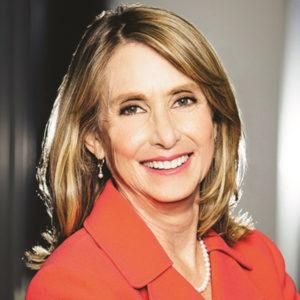 Connie Brenton is a powerhouse in the legal industry. Her recent departure from CLOC – an organisation she started as a book club in 2010 and grew into a network of over 2,000 legal operations professionals in 44 countries – created shockwaves throughout the in-house legal community. We're thrilled to have her back on stage at Legal Innovation & Tech Fest, sharing her perspectives about the evolution of the legal service delivery model. We spoke to her as she prepares for her trip to Australia to find out what prompted the exit and her take on the state of legal innovation over the last 12 months.
Connie, tell us about your departure from CLOC and what your next focus will be.
I stepped down from CLOC at the beginning of the year. I'm immensely proud of what I helped create – growing CLOC from 40 to 2,000, defining a whole new discipline now recognised as Legal Operations, and helping coalesce the drive for change in the corporate legal services space. We set CLOC up to be a successful association able to run without my continued leadership. I can now move on and start innovating anew, which I have already done as I work with a mighty team within the global legal ecosystem to start a grassroots community that fosters personal development, relationships with law schools, students, mentors, mentees and others.
My new project which I am excited to announce is The Community of Legal Interns: OurCLI.com
The idea was born a year ago when I was visiting the Southern University of Law Centre in Baton Rouge, a 70-year-old university with the majority of the student population being African American. I interviewed a dozen students and was moved by their stories of grit and gratitude. Chancellor John Pierre and the Southern students are fundamentally changing the world. As I talked to the students I was blown away by the incredible stories I heard, and I thought "oh my goodness, you are really changing the world". Leaving Southern I was compelled to support their efforts – I got together eight like-minded peers (from Juniper Networks; Liberty Mutual; Keesal, Young & Logan; Chronicle; Walmart; and Lexcheck) and we each agreed to take an intern from Southern or another diverse school. And then we thought, "why not expand this even further" and decided to create a combined internship, certification and educational program – and so the Community of Legal Interns (CLI) was born. Our mission is to educate, empower and establish future leaders in the rapidly changing legal ecosystem.
The program consists of some of the most talented, innovative experts in the legal operations field. Finally, we opened the series up to anyone, globally, to participate, for free. The series will be recorded for the Australian time zone. The only thing you need to be certified is an internet connection, an open mind and some Grit and Gratitude as we create a community where everyone is welcome and is connected.
We will be running 24 sessions over June and July that will offer industry overviews; training on key legal competencies; visibility to new career opportunities in the legal industry; and advancing diversity and inclusion from the ground up. It's open to anyone around the world who wants to join.
What trends have you seen over the last 12 months that are shaping the legal innovation landscape?
The pace of change has accelerated – The way legal services are delivered is changing fundamentally. I'm seeing collaboration drive new approaches and advances, not only among individual silos but across the entire legal ecosystem. As a result, the skill sets required to practice law have changed. You must now be a T-shaped lawyer, comfortable with technology and a broad band of topics and skill sets to efficiently deliver legal services.
I'm seeing a focus on talent. As the industry grows at the pace we're witnessing, there is a shortage of talent to fill legal operations roles. We're also seeing a levelling off in bringing talent in-house and a slight decrease in outside council spend. I also see a focus on education and a desire for law schools to provide additional training and opportunities for their graduates.
Contract management continues to be a hot topic as the technology matures. Up until now contract management technology has been a bear to implement and historically was not particularly user friendly. Pile change management on top and the complexity multiplies. It's a big technology and is more difficult to implement than what it appears from the smooth-running demos. This is not to suggest it is not an important technology, it is. It simply isn't for the faint of heart.
The alternative legal service provider segment of the industry is very much at the heart of a lot of the change taking place. Thompson Reuters recently released their Alternative Legal Service Providers 2019 Study which reports that the ALSP industry has grown over 12% in just two years which is a massive number. The report is fascinating and gives an interesting view into how sophisticated ALSPs are becoming, "ALSPs are steadily moving up the legal value chain to offer more sophisticated services. They have gained substantial market share in litigation and investigation support, and they are even becoming players in the market for legal research, long considered a quintessential law-firm competency." It's an exciting time to be involved in legal innovation.
Connie, you were one of our highest rated speakers at the 2014 Legal Innovation & Tech Fest so we're thrilled to have you back with us after all this time – what has brought you back to the event?
I love the Australian legal community because they are courageous and fearless innovators. The Australians were always the ones we had to make exceptions for at CLOC – it was clear they weren't mainstream and that leads to creativity! Legal Innovation & Tech Fest brings together a close-knit, sophisticated, collaborative community of experts and curious learners. The event has grown exponentially from last time I was there. It's great to see the growth. When you gather a group of passionate innovators together like The Legal Innovation & Tech Fest community, it's just fun to be around. I'm excited to be a part of it again.
See Connie Brenton on stage at Legal Innovation & Tech Fest, 12-13 June 2019, Sydney.