16 Mar 2016
Challenging Your Legal Department to Be Disruptive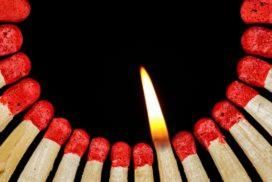 Along with the profound expansion of the role of the General Counsel, business expectations of in-house legal departments are evolving dramatically. The rules of running a legal department have changed. The General Counsel is expected by the Board and the CEO to execute their role not just as risk managers, but also as business people, who happen to have a legal degree. This shift in expectations has given rise to the Legal Operations role, one that focuses on the business, efficiencies and cost savings.
An Unsustainable Model
In-house legal teams and the businesses they serve have recognized for years that legal services are expensive. Organizations have long accepted such costs based on a perception of increased risk associated with receiving anything less than the "best" (or most expensive) legal services.
The high cost of legal services has rendered the old model unsustainable. Consider these examples: patent troll cases cost an average of $1.75 million per case, employment cases cost an average of $350,000 per case. Most major law firms have lawyers that bill at $600 to $900 per hour, with some billing over $1,400 per hour. Rates continue to rise, profits per partner continue to rise, however, in-house departments must manage a finite or decreasing budget from year to year.
Against this backdrop of skyrocketing costs and increasing challenges, the modern General Counsel must create more value. Enter the Legal Operations Executive, responsible for finding, measuring and creating more value and increasing efficiencies throughout the legal department and throughout the company. But how?
Out with the old; in with the new rules
The legal industry is in a state of transformation. Not only are legal services expensive, inefficiencies are a cornerstone of the billable hour business model; therefore the business must find ways to contain legal spend, increase efficiencies across the enterprise (not merely the legal department) while continuing to provide essential and valuable services to the organization.
Different players are at different states, but a growing number are now in the process of restructuring their businesses and expanding their reach beyond just legal. The Legal Operations Executive is the role tasked with extending this reach and ensuring that legal is run like a business. A recent survey reported that 89% of companies with over $10 billion in spend have added this role to the executive legal team.
CLOC: No Need to Reinvent the Wheel
With the explosion of the legal operations function, an association has formed among these executives: The Corporate Legal Operations Consortium. The association actively promotes the legal evolution by "sharing what works" with the entire legal sector. In the spirit of collaboratively moving the industry forward, I'd like to share what has worked for us.
The new rules require that the legal department be run as a business within a business. To better serve our customer (the company at large), it is critical to articulate our own long-term strategic vision, develop and share a simple set of goals and identify and track metrics to substantiate success. We created a three-point plan focused on reducing inefficiency.
1. Use Better Tools
Like a good carpenter, the organization must have a box full of useful and diverse tools. Providing legal services involves a constant influx of information. To manage the data efficiently and effectively, legal departments must leverage innovative tools, many of which just recently became available in the market.
We developed a technology roadmap to accomplish three goals: adding cutting edge tools to leverage big data, beta testing the new efficiency tools, and phasing out archaic or underused tools.
For a good example of streamlining: we used electronic signature technology to reduce the NDA process velocity from days to minutes. This "Instant NDA" saved over 500 days of productivity in its first year alone. And as a result of reduction in cycle times by 350% we made the business we serve more agile. As part of a continuous improvement commitment to running legal like a business, we found another 28 use cases for this technology across the company.
We also started using technology at a "macro" level, to help manage our relationships with outside counsel, to reach a fee based on the value of the services delivered (more on this in a minute…)
2. Cultivate the "Legal Ecosystem"
The legal ecosystem has ballooned. It contains partners and options today that did not exist merely a year ago. We believe the best way to be successful is to cultivate a healthy 'ecosystem' of options. That includes building balanced, win-win relationships with outside counsel, as well as alternative legal providers including managed service providers, technology providers (for the self-service work), interns, project managers and others.
To facilitate stronger partnerships with outside counsel, we conduct quarterly business reviews (QBRs). Elevate, a consulting and managed services provider participates as a neutral third party, sharing relevant analytics synthesized into "balanced scorecards" that help us have more open, objective and productive discussions with outside counsel. This win-win, transparent collaboration based on objective data has also helped us construct successful value-based fee arrangements with outside counsel, adding another, more expansive and innovative dimension to those partnerships.
3. Turn on Your Headlights
You can't manage what you can't measure. Because of the complexity of legal work and now the growing number of solutions available, including technology, it can be difficult to see the forest through the trees. Dashboards and analytics can be a huge help.
Data can tell a story, identify gaps, spotlight opportunities and efficiently keep the lights on. The legal operations executive is the conductor of this constant influx of information, making sense of it for the General Counsel and designing solutions that not only ensure the department is run like a business, but freeing up the most senior talent in the department to innovate and have fun supporting their customers.
The Bottom Line
The new rules boil down to a fairly simple question: "Like any other department, what value does the legal team provide to the company as a whole?" Innovative, business-oriented GCs and Operations Executives are answering this question in a new way and driving healthy long-term change in the legal sector. Although they may seem daunting at first, the new rules are making the game better.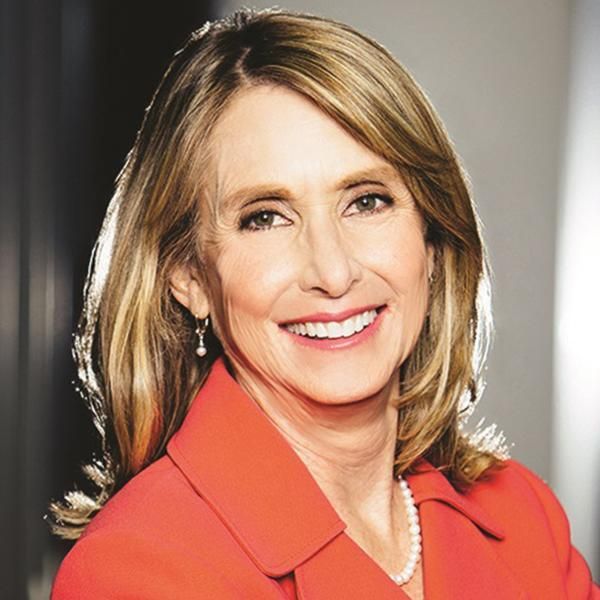 As Chief of Staff and Director of Legal Operations at NetApp Inc., Connie Brenton has leveraged her legal and business background to create an innovative and best in class legal department that has been recognized internationally for its innovation in the areas of strategic vision, partner and financial management and building efficiencies.
Don't miss Connie presenting two sessions at Legal Innovation & Tech Fest 2016 on "Challenging Your Legal Department to be Disruptive" and "Capitalising on the Innovation and Technology Easy-Wins".