17 Apr 2018
A Look at Australia's Vibrant Legal Startup Scene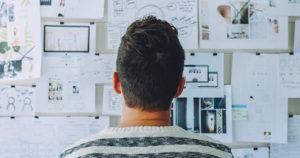 The legal startup scene in Australia is a thriving ecosystem of exciting technologies and innovative thinkers. One person deeply entrenched in this scene is Jodi Baker, innovator, entrepreneur and massive advocate of Legal Tech. She is the founder and CEO of Xakia, a legal tech company building intuitive software for legal teams and was also the architect, founder and MD of Hive Legal – winner of many of Australia's leading innovation and law awards. She also founded The Australian Legal Tech Association (ALTA) in 2017.
We caught up with Jodie to hear more about the legal tech startup scene in Australia, and some of the compelling trends she's observing as this area in the industry grows.
Jodie, your experience in the world of legal innovation is impressive. How did you find yourself on this path and what most inspires you about this space?
I stepped outside the legal industry for a large proportion of my career, but I've always loved inventing and coming up with new business ideas. When the idea struck for building Hive Legal, it was a no-brainer – bringing positive change to the industry in the form of a flexible, client-centric working model was something I felt very passionately about. While I was still at Hive Legal, the next idea struck, and that marked the beginning of Xakia.
Get the latest thinking on legal innovation from the best in the industry. Delivered straight to your inbox once a month. Sign up here.
I am inspired by people who can see an idea through to execution. For people who are naturally innovative, the ideas are the easy part, but execution is difficult for everybody. It requires relentless energy, big picture thinking and small detail execution. I'm inspired by those people who roll up their sleeves and build something completely new, changing the structure of the industry one brick at a time. And ALTA is testament to the fact that there are so many out there!
What is the future of legal? How do you imagine our industry changing?
Change in the next few years will continue to be incremental, but it will be felt mostly at the firm level, where the biggest threat/competitor for some time now has been the growing client market power.
As corporate clients are empowered with more sophisticated legal operations, they become increasingly savvy buyers, who can identify opportunities for more efficient delivery of work, changing the manner in which, and the nature of, the work they outsource.
Firms who can adapt to this change in their client profile will survive. Those who continue to service clients as they have always done will see their market shrink.
Beyond that foreseeable future, all lawyers will need to adapt to greater automation, systemisation, and an AI landscape. That said, I am firmly of the view that these tools will facilitate more work from an increasingly regulated world rather than 'replace' lawyers.
What are the top trends in legal innovation that you are observing right now?
There are so many opportunities for improved processes in the legal industry. Despite significant opportunities and fascinating commentary about AI and blockchain, the most effective and widespread change is that which can be directly understood and implemented today. With that in mind, SaaS driven legal technology tools that can be picked up off the shelf and immediately implemented into a corporate legal department, or a law firm are those which are gaining enormous traction very quickly.
Tell us more about ALTA.
ALTA brings together people and organisations building new technology for the legal industry. The breadth is fabulous – everything from those servicing not-for-profit, firms, corporates and individuals, to those servicing all of the above. The common element is that we are all passionate about building technology in the legal industry.
When building the initial group, we were passionate about creating an ecosystem around LegalTech, formalising a group for those who want to build LegalTech. ALTA members are standalone organisations and most of us are building businesses as well as technology, so there are enormous benefits in sharing ideas and learnings as we grow, supporting each other through the journey.
Building an ecosystem, however, is more than the just suppliers of LegalTech. ALTA has already seen enormous interest from all quarters, as many seek to understand and support this new wave of innovation in Australia and globally.
Who are some of the most exciting innovators and start ups in the legal space right now and what are they doing?
Aside from Xakia (wink!), some of the ALTA members I'm watching with keen interest are:
docyard – taking dealrooms to the next level with enormous efficiency benefits for everybody involved in a transaction.
Legaler – not just about legal-centric communication, but also exploring Legaler Aid to make giving more efficient through crypto-currency transactions.
Contract Probe – AI driven contract review, empowering lawyers to focus on their legal contribution, and deliver the highest quality contract.
You are once again partnered with Legal Innovation & Tech Fest – what motivates you to be involved?
I've been involved with Legal Innovation & Tech Fest since the first focus group by The Eventful Group in 2016 before the event was launched. I was on the steering committee in that first year and I love the format. In-keeping with the brand and the philosophy of the conference, when ALTA launched they were immediately keen to ensure that they supported the Legal Tech industry and provided conference attendees with a look at the latest legal technologies in the market. For me, participation supports the discussion about Legal Tech and also helps to build the ecosystem.
Hear more from the world's boldest legal innovators have at Legal Innovation & Tech Fest.