16 Jan 2017
5 Leaders Who Are Shaking Up Legal Innovation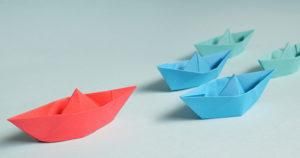 Innovation is a powerful point of differentiation for astute, ambitious and esteemed legal practitioners. According to experts in the field, ignoring such opportunities will likely bring obsolescence.
So who's at the forefront of innovation in the legal world? Who should we be looking to for inspiration and guidance on moving our businesses forward?
These five leaders are part of a bold group of innovators who shared their stories of transformation during Legal Innovation & Tech Fest.
1. DOUGLAS D. CADDELL
Global Chief Information Officer, Mayer Brown LLP (USA)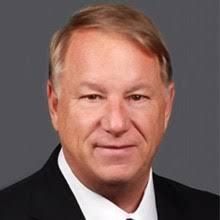 "The first step? Get educated, talk to your CIO and risk counsel". Caddell's advice is straight forward when it comes to legal IT.
Caddell is a global leader of innovation projects at one of the largest law firms in the world. He is a veteran CIO, legal industry technologist and in huge demand as a speaker and writer on law and law department IT. He has also won many prestigious international awards.
He stresses that while the data protection mantra has always been prevention, detection and remediation, legal businesses have focused solely on prevention. Caddell has repositioned legal firms where he found cyber breaches that had been totally invisible for years and remediation seemingly impossible.
He presented at Legal Innovation & Tech Fest 2017 about the proliferation of clients insistent upon law firms' written disclosures and assurances about the extent of data security. In the US and the UK board members are now deemed responsible for the veracity of such protection.
2. SAM NICKLESS
Chief Operating Officer, Gilbert + Tobin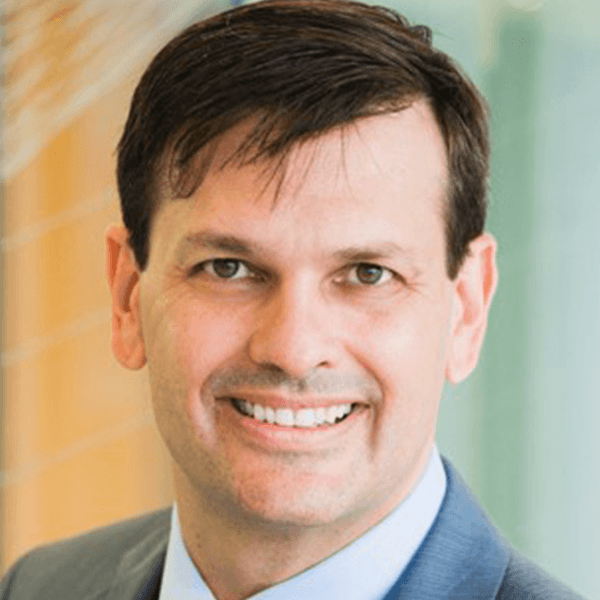 "Technological changes can either be a destroyer of value for companies, or an opportunity to create new value. That's why I watch them so closely" affirms Sam Nickless.
Despite his Oxford law degree G+T is Nickless's first foray into law and as Chief Operating Officer since 2105 he is responsible for managing human resources, finance, marketing, and IT. He primarily focuses on team leadership and people management, and seeking opportunities for G+T to innovate and change the legal industry.
Get the latest thinking on legal innovation from the best in the industry. Delivered straight to your inbox once a month. Sign up here.
This innovative approach also incorporates his clients. Long term client Westpac, joined with G+T in a hackathon to develop solutions to a range of legal requests often put to clients. This collaboration "with G+T allowed us to develop and crystallise long held ideas within 24 hours," indicated a Westpac participant.
Collaboration with the technology team and the innovation team to problem solve or brainstorm is a highlight for Nickless who admits to being fascinated by technology. In particular, he sees great opportunities for artificial intelligence and blockchain – two areas he believes represent the acceleration of technology development.
It is his belief that though some of the new technology is still developing "it will come – and when it comes, it will come fast". Nickless has followed through on this and has G+T's technology team much more involved now in the practice of law.
3. CHRISTOPHER TART-ROBERTS
Head of legal Technology, Innovation & Legal Technology, Macfarlanes (UK)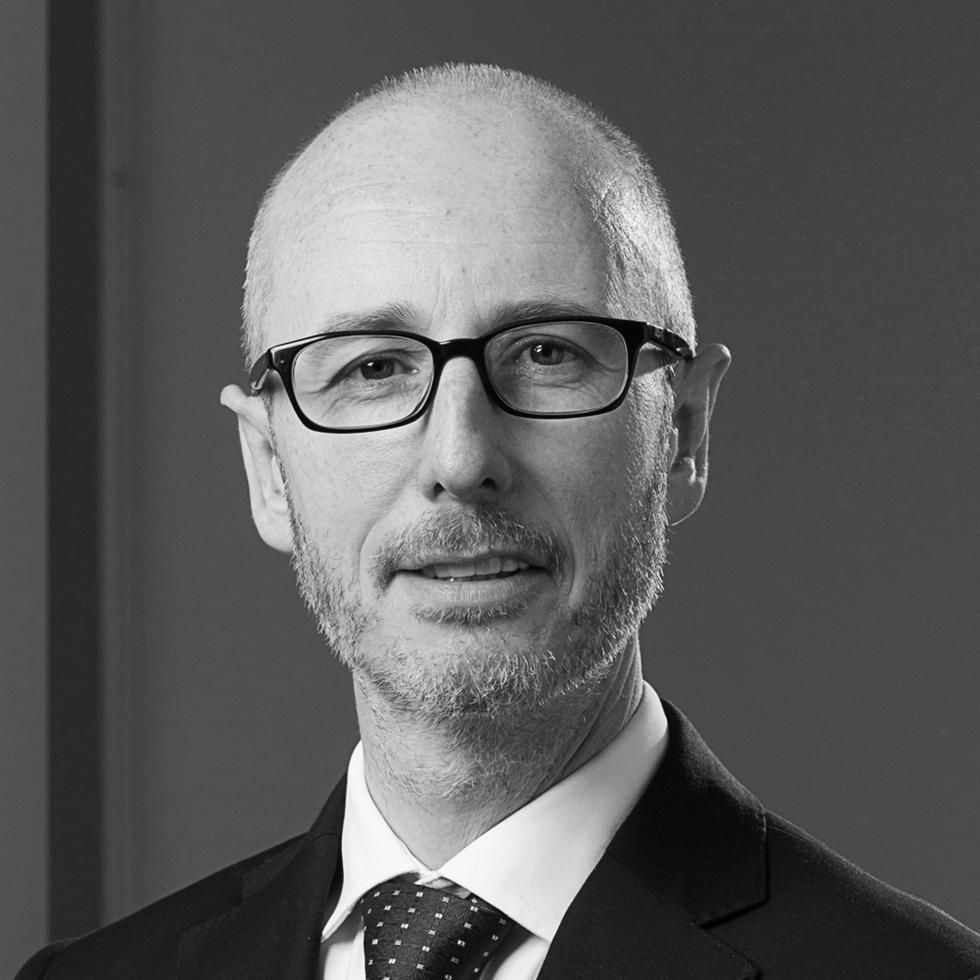 Tart-Roberts places risk averse management structures and strategies, which fail to incorporate innovation into their fabric, as the biggest impediment to success in legal management.
He joined Macfarlanes in 2013 as a member of the firm's Executive Committee and ever since has been installing a game changer.
Work through the past three years with Tart-Roberts and see how Macfarlanes placed innovation front-and-centre of their strategy, aligned it with their management and decision making, and encouraged an agile, less risk averse and less conservative culture.
In his session at Legal Innovation & Tech Fest he detailed how a lean management structure helped facilitate innovation and highlights the power of combining profound and cumulative approaches to community engagement.
With Tart -Robinson at the helm Macfarlanes have come a long way, introducing artificial intelligence and data analytic applications to their legal practice, automating standard documentation and processes, legal process and project management and applying innovative (technology based and non-) solutions in a legal practice context.
4. FRED HEADON
Assistant General Counsel, Air Canada (CAN)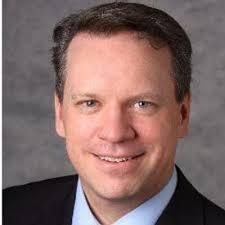 Headon states that "for too long the legal profession has had too little insight into client expectations".
As the first in-house lawyer to be elected president of the Canadian Bar Association (CBA) Headon has had a high profile in Canadian legal circles. While challenging the predominant conservative culture in the Canadian legal profession he has been thoroughly involved in setting up and now chairing the CBA's Legal Futures Initiative and its study into the current legal industry's thinking and practice.
As Chair his priorities and dynamic initiatives are dedicated to ensure that the legal profession is vibrant, relevant and embracing innovation.
He brought to Legal Innovation & Tech Fest the results of research into the practical application of emerging technologies, and demonstrated how critical it is to have key players in the legal industry boldly embrace the changes clients are demanding regarding pricing, process and transparency.
5. REIN GRAAT
General Counsel Asia-Pacific Managing Director, ING Bank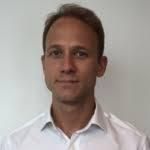 Graat probes the business of law from his in-house perspective as "exiles singing from a distant place or legal departments driving innovation".
Graat has been a key global contributor within ING Bank since 2008, leading and collaborating for change and innovation in domains including Wholesale Banking, Retail and Corporate (Development), Global FI Sales, Corporate Finance, Financial Markets, Capital Management and Bank Treasury. During his recent two years in London as IGA Global Head FM Strategy he was also appointed to the Wholesale Banking Innovation Board, was Chair of the FM Innovation Ambassadors and a member of the Wholesale Banking Sustainable Finance Steerco.
Graat is highly experienced in why, what and how innovation must be actioned hand-in-hand with collaboration. He partners and empowers staff to develop effective methods for challenging and recharging their entrenched mindsets and behaviour while building a new and versatile suite of skills within the bank's legal fraternity. He spotlights their legal innovation boot-camp, legal PACE , accelerator and hackathon as stimulus for collaboration and innovation.
Not least Graat also celebrates the technology supporting his innovation/collaboration front including artificial intelligence and legal documentation. In the organisational realm, he embraces digital internal expert selection, virtual teams and captive outsourcing. On the regulatory front, he notes the issues and risks as rules and regulatory developments remain out of pace with innovation speed.
ING was named Global Bank of the Year in the The Banker's Best Bank Awards 2016. It won a total of four awards including Best Bank of the year in the Netherlands, Belgium, and Western Europe.
These five leaders are part of a bold group of innovators who shared their stories of transformation during Legal Innovation & Tech Fest.