22 Dec 2022
The 5 Key Trends of Legal Tech from 2022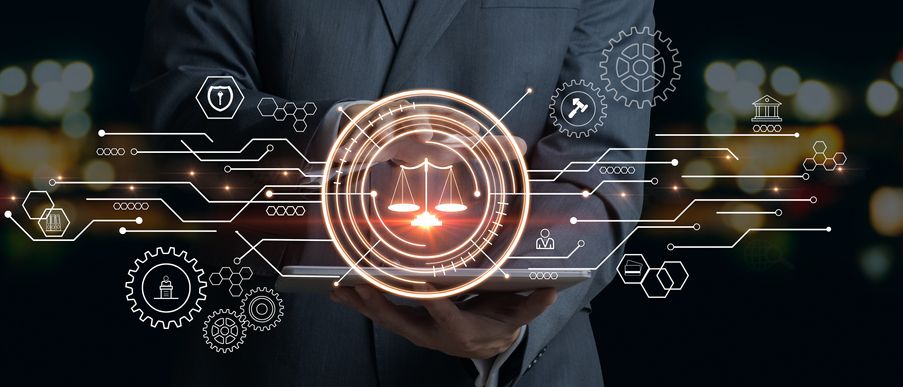 After a return to our in-person Legal Innovation & Tech Fest in May 2022, 5 key trends have come to the forefront of discussion and become central to the landscape. The key connections between all 5 are their importance in a flexible working environment and the significance they have in futureproofing firm processes.
The Cloud
Cloud based tech is nothing new, and we survived because of it during COVID. As we return to a sense of normality in 2022, it raises a question. Are we using the right cloud systems? Companies and Firms alike must have the correct systems in place to enable the modern workplace. Ensuring any cloud-based practice management software and other access-anywhere software solutions are kept cutting-edge has become vital to ensuring talent remain satisfied and the flow of communications and work within a firm is kept as efficient and effective as possible.
Automated Document Reviewing
Automation has quickly become one of the best ways to improve profitability and efficiency within firms. While the potential in automizing those tedious administrative tasks has always been there, the movement towards remote work has made this technology crucial to an efficient workplace.
Automated document review and creation solutions have been heavily integrated throughout firms, and the continuing development of these solutions is only looking to cut down even more time for legal professionals, allowing for faster and smarter work, and a greater focus on more important tasks.
Unification of the Ecosystems
Ensuring the different workplace solutions applied within a firm and company work well together and avoiding the frustration of these solutions being out of sync has become incredibly important throughout 2022. This involves implementing a unified ecosystem of tools to support an organisations ambition, as opposed to a variety of solutions that sound good on paper but require tedious work to combine effectively.
The best ecosystems of tools are easily adaptable, flexible, and accessible, and work in tandem with the other legal tech solutions applied to a firm. Did somebody say, "Open API"?
Optimization of Communications
In a legal field so focussed on productivity and profitability, optimizing the communication process of documentation and other information is vital. With the continuing improvement of technology within this field, this has become more effective, and easier to do, than ever. Great examples on a simple level are the fact that we can all work on the same document at the same time.
Innovation
Technology is ever-evolving and ever-improving. It has been important throughout 2022 to look to these improvements and take advantage of them, and to always be searching for more innovative ways to find solutions within the legal field. Keeping up to date with the latest advancements in legal tech is the best way to ensure a firm remains ahead of the curve and effective in meeting their goals.
Discerning the best and most innovative ways to retain talent, automate busy work, unify solutions, and optimize workflow is the best way to ensure success in a more flexible working world. As important as it was in 2022, it will only become more important going forward.
The Legal Innovation & Tech Fest 2023 will be on 1-2 May at Hilton, Sydney. We can't wait to see you there!