20 Mar 2018
3 Top User Adoption Tips from a Legal Operations Pro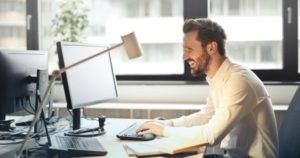 Frances Pomposo is the Director of Legal & PEC Operations at Workday (USA). We caught up with her to learn more about her journey and experience in the legal arena, and specifically her tips for driving real technology adoption through awesome user experience.
Tell us a bit about you and your journey in the legal tech field. And what do you love about working in this space?
I began my career in the legal tech field at Adobe Systems as a Product & IP Paralegal and supported the product team in all areas of legal support ranging from source code audits, license and EULA reviews, new feature and UI support, and any other legal project management the team needed. After being in that role for a few years I was given the opportunity to transition onto the legal operations team with the role of designing a KM strategy for the department and making it a reality. My role quickly grew to support all areas in legal operations and I quickly realised that this was the career for me. After six years at Adobe I became head of legal ops at Lyft in December 2016 and as the company's first legal ops hire I built the function from the ground up and quickly displayed the value of legal operations. Since then I have moved on to my current role at Workday as Director of Legal Operations.
There are some amazing technology options out there to make legal operations easier. But the trickiest part of a technology implementation can be the user adoption aspect. You've had great success with the projects you've worked on. What are your top tips for ensuring great user adoption of a new technology implementation?
The top 3 tips I would reiterate are:
Never make an assumption about requirements. If you want an implementation to be successful you must fully understand the problem the team is trying to solve for. It is easy to assume that you understand what a team is looking for based on previous experiences or exposure to tools that could be a good fit, but unless you spend the time documenting, observing, and asking questions you will most likely be missing something.
There is no benefit to rushing an implementation. Be realistic and plan for the unexpected as much as possible. You only have one chance to make a first impression and going live before a tool is ready or rushing adoption will create much larger issues in the long run.
Legal technology implementations are not one size fits all. One technology may be an amazing fit for one team but will not be adopted in another. Each team or project will have different requirements and it is key to really understand the need before even considering potential vendors.
Tell us a bit about your greatest success story in this space.
One of the projects I am most proud of was creating a legal internal portal for the Adobe Legal team. This was one of my first big projects and had a huge impact on collaboration and sharing of information across such a large global team. We had previously utilised a combination of tools that never fully met the team's needs and resulted in inconsistent access and use of the resources. With the help of the corporate communications team we were able to create a world class web experience using Adobe Experience Manager (AEM) and give the team a single source of truth for any and all information they would need as a legal team. We specifically captured metrics on regional visits, most commonly searched for content, and number of clicks to continue to improve and optimise the site.